Tagaytay // PH 2
Where I last left off, the fam was loaded up into cars and the convoy left Manila for Tagaytay.
Before making the trek there, we decided to hit a few Manila landmarks. First was the Manila Cathedral.
Absolutely gorgeous and a pleasure to walk around. There was a square right outside featuring the Bureau of Treasury, a fountain, and this smiley man.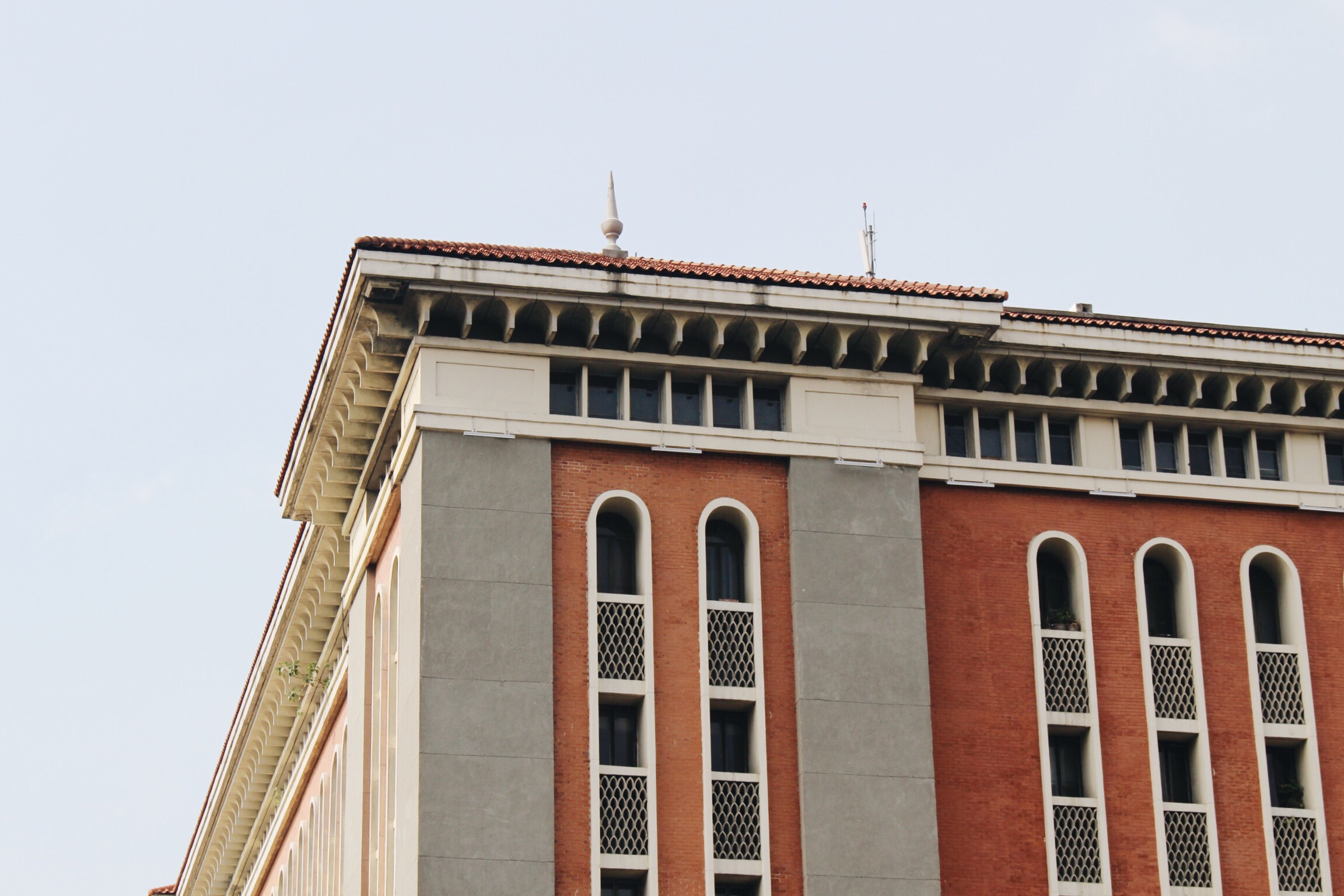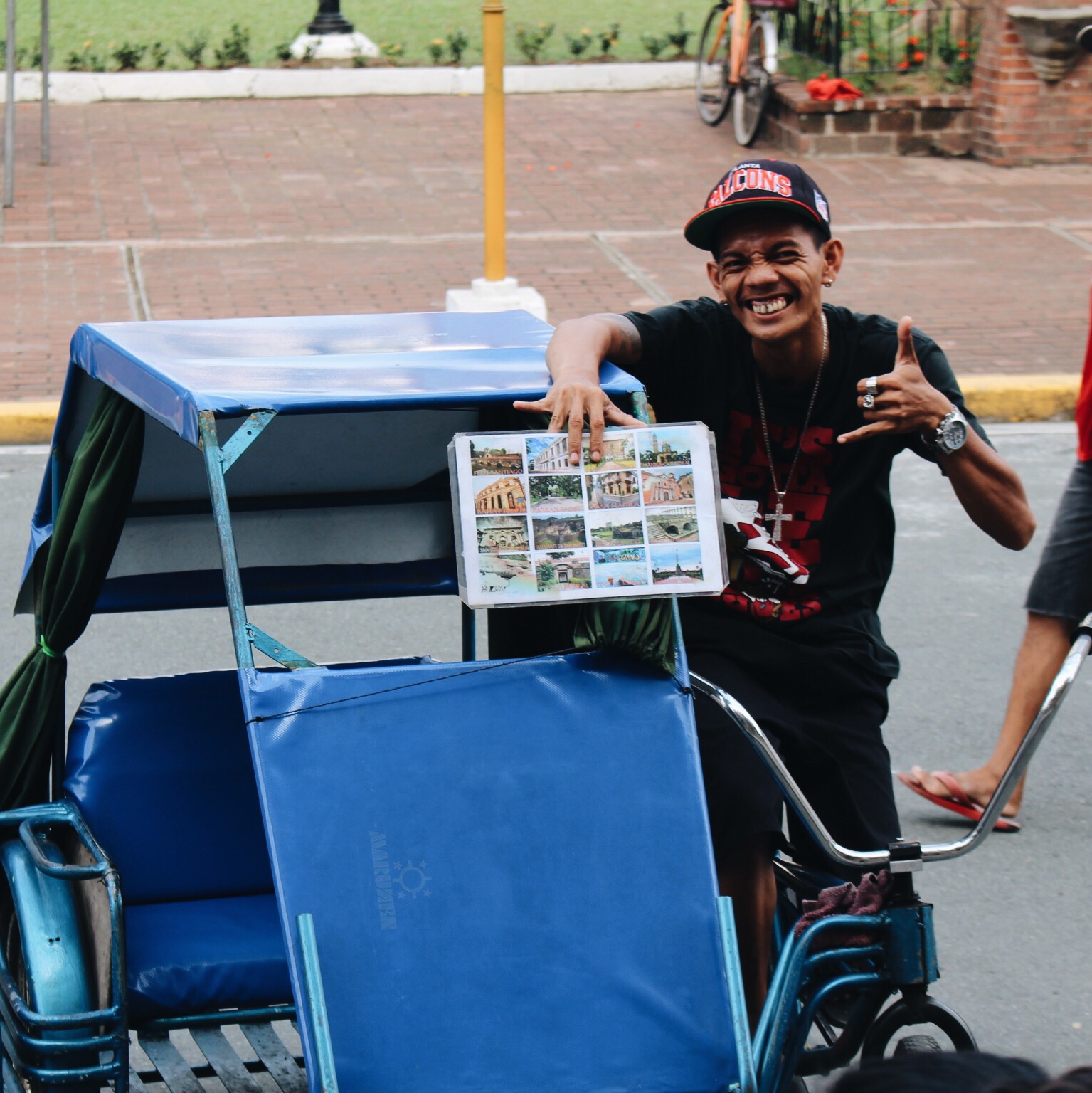 Next up was the lovely San Agustin Church.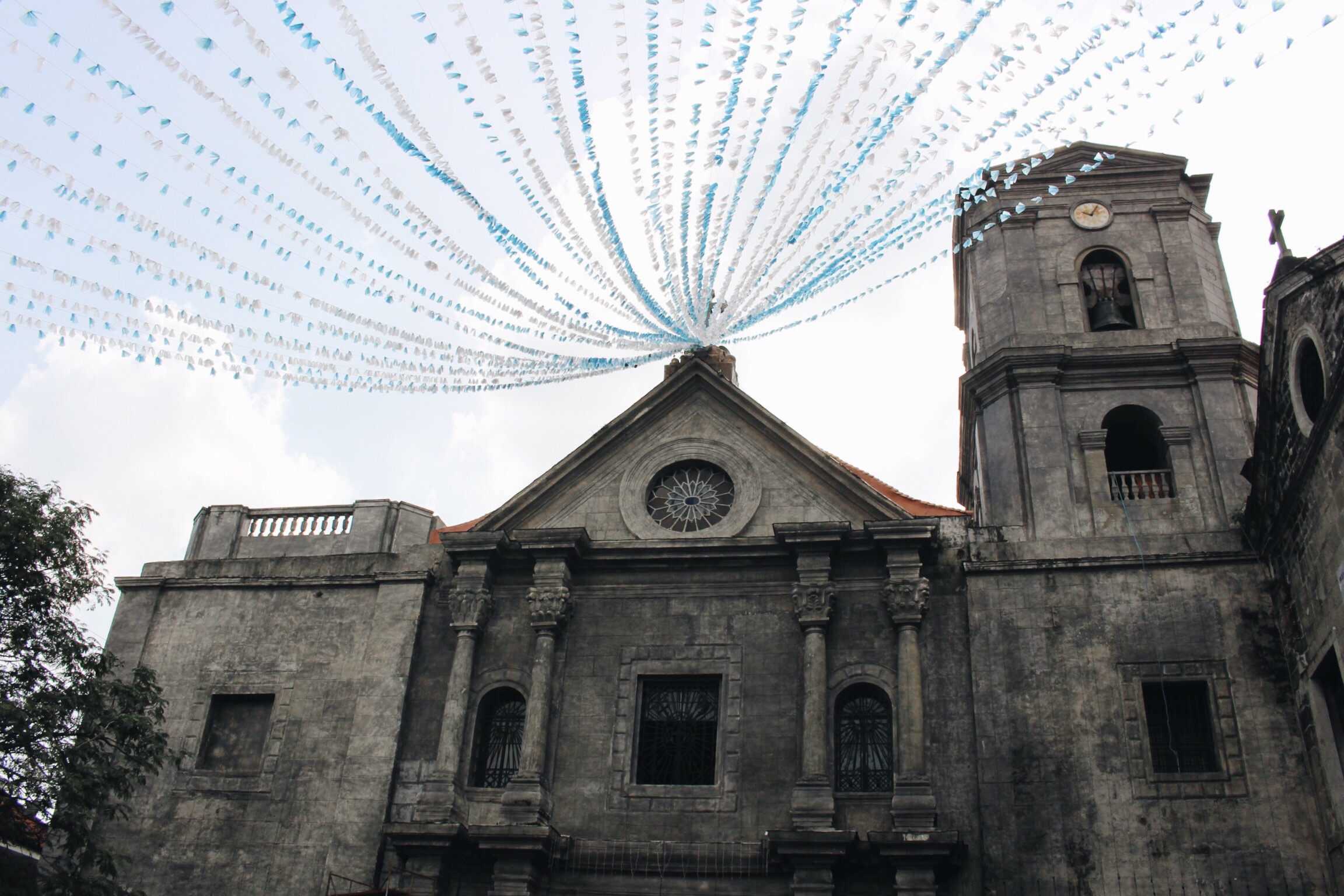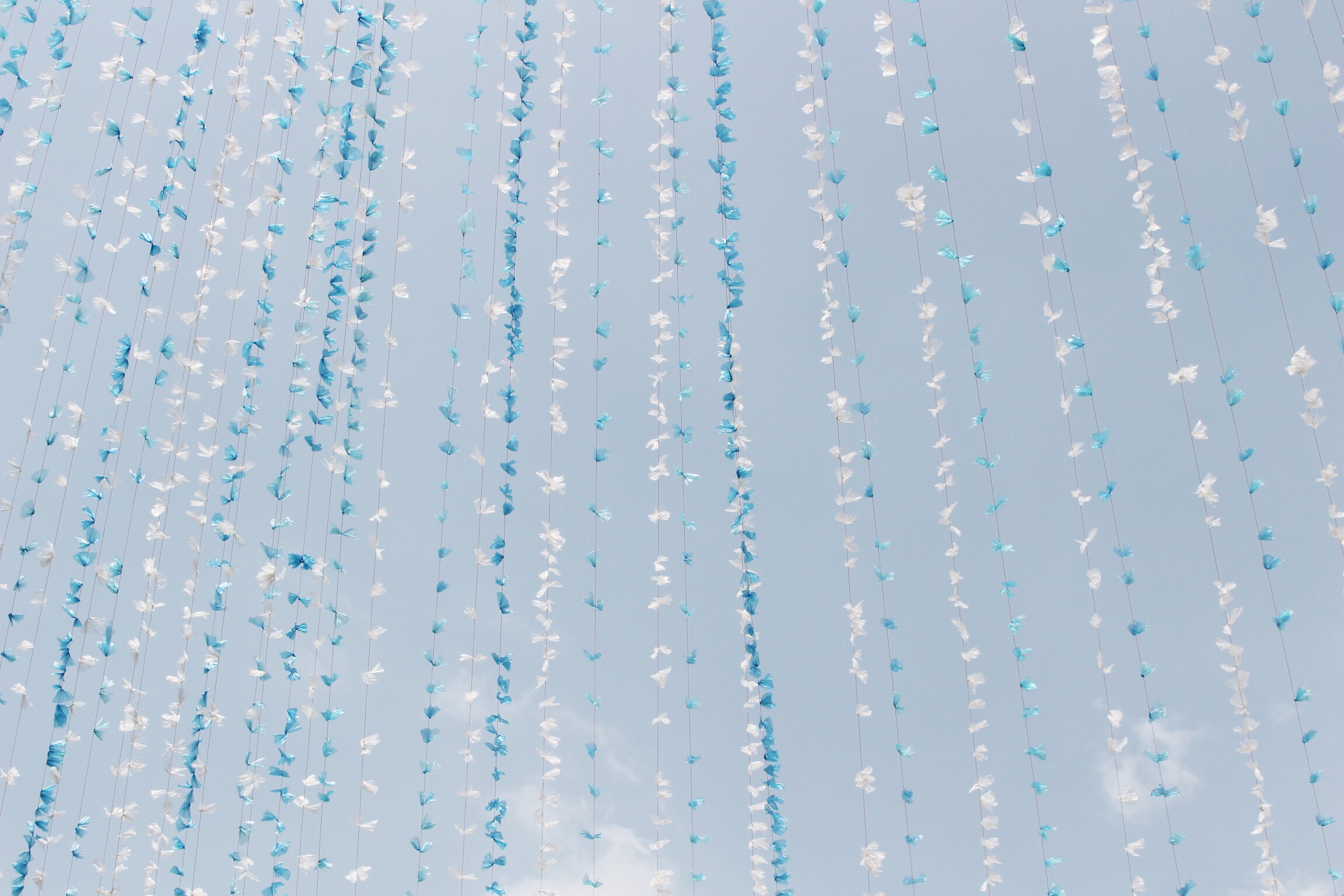 Finally, we stuck it out in the sweltering heat (okay, mainly the humidity was getting us) for Fort Santiago, a citadel for Manila.
It was fun to walk the grounds and take in sights of the city!
We made a quick stop at Jollibee for lunch and pushed on.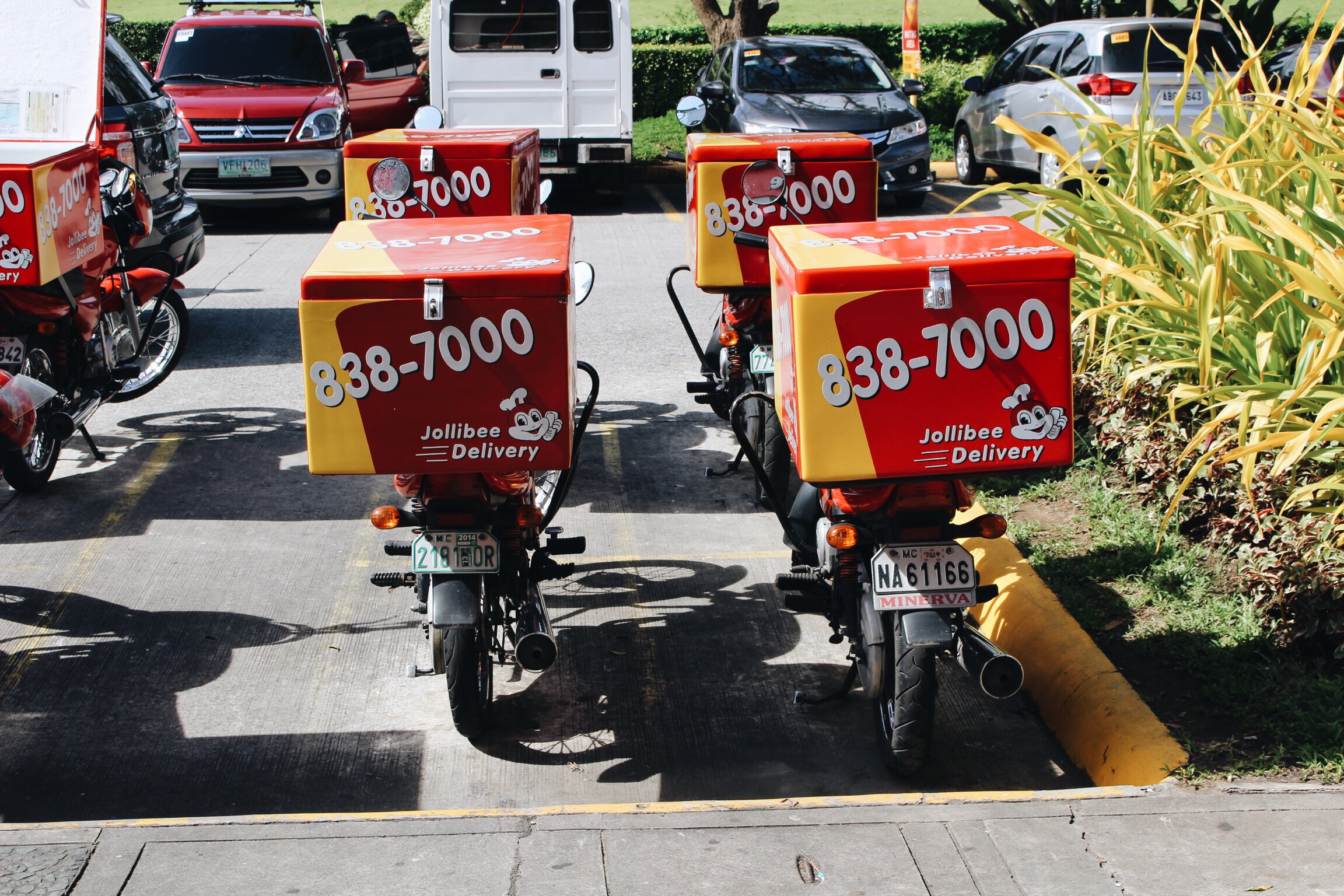 Day 1:
After a long day of driving in the car, we arrived in Tagaytay. Tagaytay is a city about two hours south of Manila. It's main attractions are a cooler climate (thank you thank you thank you), Taal Volcano, and Taal Lake.
Since we had done so much on this day, we had some downtime to explore our accommodations before dinner.
Some of the cousins decided to take a dip in the pool.
Day 2:
Our first full day started off with an early morning, we're talking breakfast around 6 am. This would be an unfortunate theme of the trip. The sad thing is that I got so used to and woke up early when we were allowed time to sleep in.
To make breakfast easy for our large group, we ordered ahead at fast food restaurants like McDonalds or Jollibee. Here's the iconic Filipino breakfast, consisting of an egg, longganisa, and rice.
Quite delicious I must say. Just odd to see the rice all wrapped up.
We hit the road, but made sure to make a Starbucks run, much to the chagrin of some. This would become a running joke throughout the trip.
Somehow we beat the Starbucks to opening (????) so we decided to explore the area around it. AND OH MY GOODNESS THIS STARBUCKS HAS THE MOST BEAUTIFUL VIEW.
Starbucks in hand, we hopped in the car and went down the windy road to Taal Lake (see above pictures). At the base of the cliff, hill, whatever you will, we lathered up on sunblock and bug spray (gotta keep those mosquitos at bay!) and divided into groups to ride the outriggers to Taal Volcano.
Gina and I sat in the front and got soaked, but it was all worth it. We dock on the beach and waited for everyone before we started the hike.
A cute local girl who came over and said Merry Christmas to us!
Now the kids got to ride horses up and the adults did it the old fashion way. Steep in parts, but my 80 year old Lolo did it! Stubborn and determined.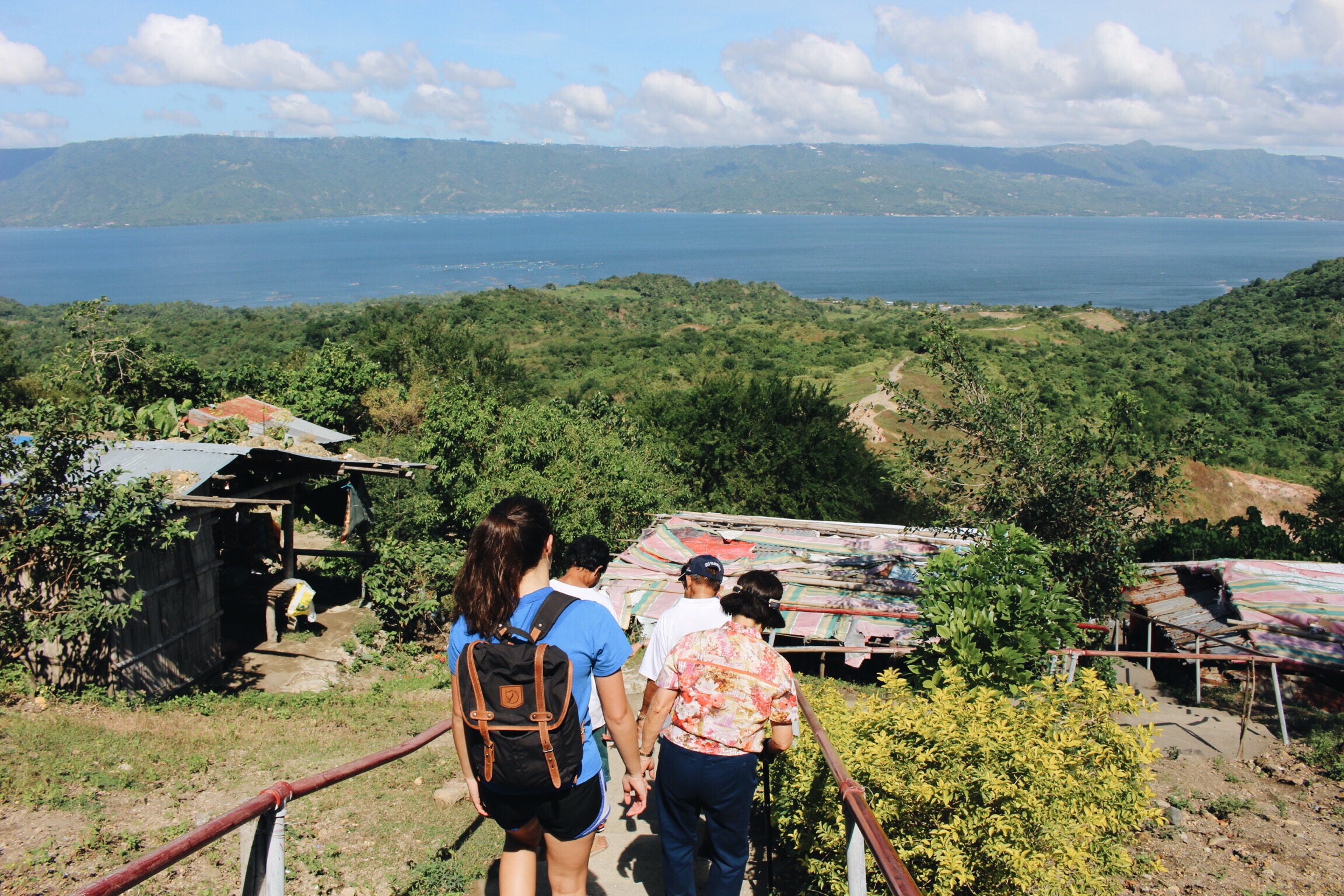 At the top, we had a 360 view of Tagaytay, the volcano and the lake.
After that awesome hike and another wet outrigger ride, it was back to mainland.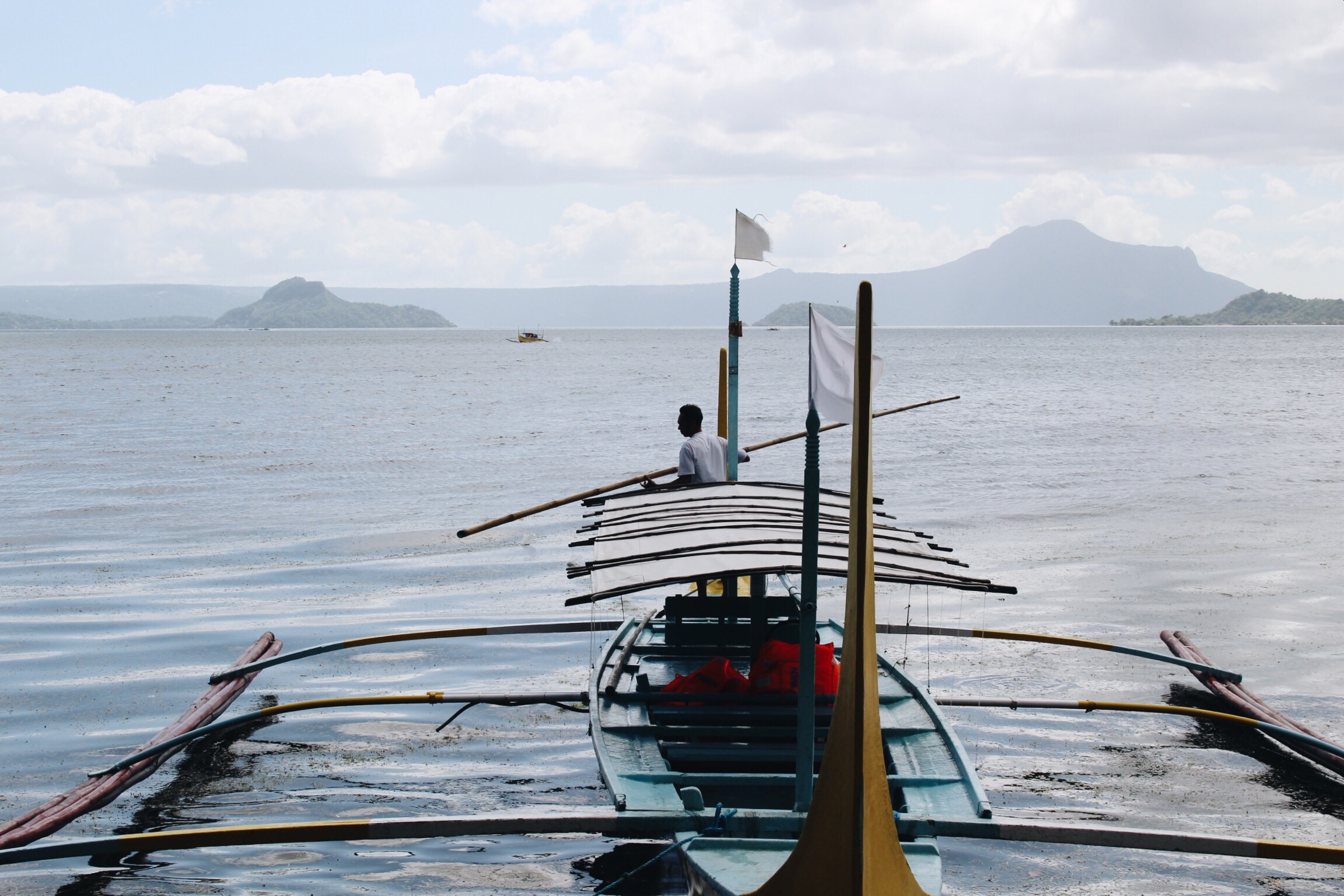 For lunch we had a reservation at Balay Dako.And WHAT a lunch it was. The views were spectacular! There was an adjacent balcony which viewed the volcano.
We ordered by family, and I will not lie, I doubted my Lola's choice in food based off of the first few dishes that came out. Then the food kept coming, and coming and coming. I was in food heaven. NEVER again will I doubt her abilities, especially when it comes to food.
For dessert we had an assortment of ice cream flavors: chocolate, strawberry, coconut, mango, avocado (real good!), and ube (purple yam).
The rest of the night we just chilled and ate a small bit at dinner. We were still full from the amazing lunch!
Day 2:
Another early morning, but this time we were off to the beach. We headed out to Canyon Cove Beach Resort for a few hours to play.
After the wonderful beachy morning, we went to Chateau Royale for lunch. This was just another great lunch! I think I went back for lumpia at least five times....and also made Gina get me some.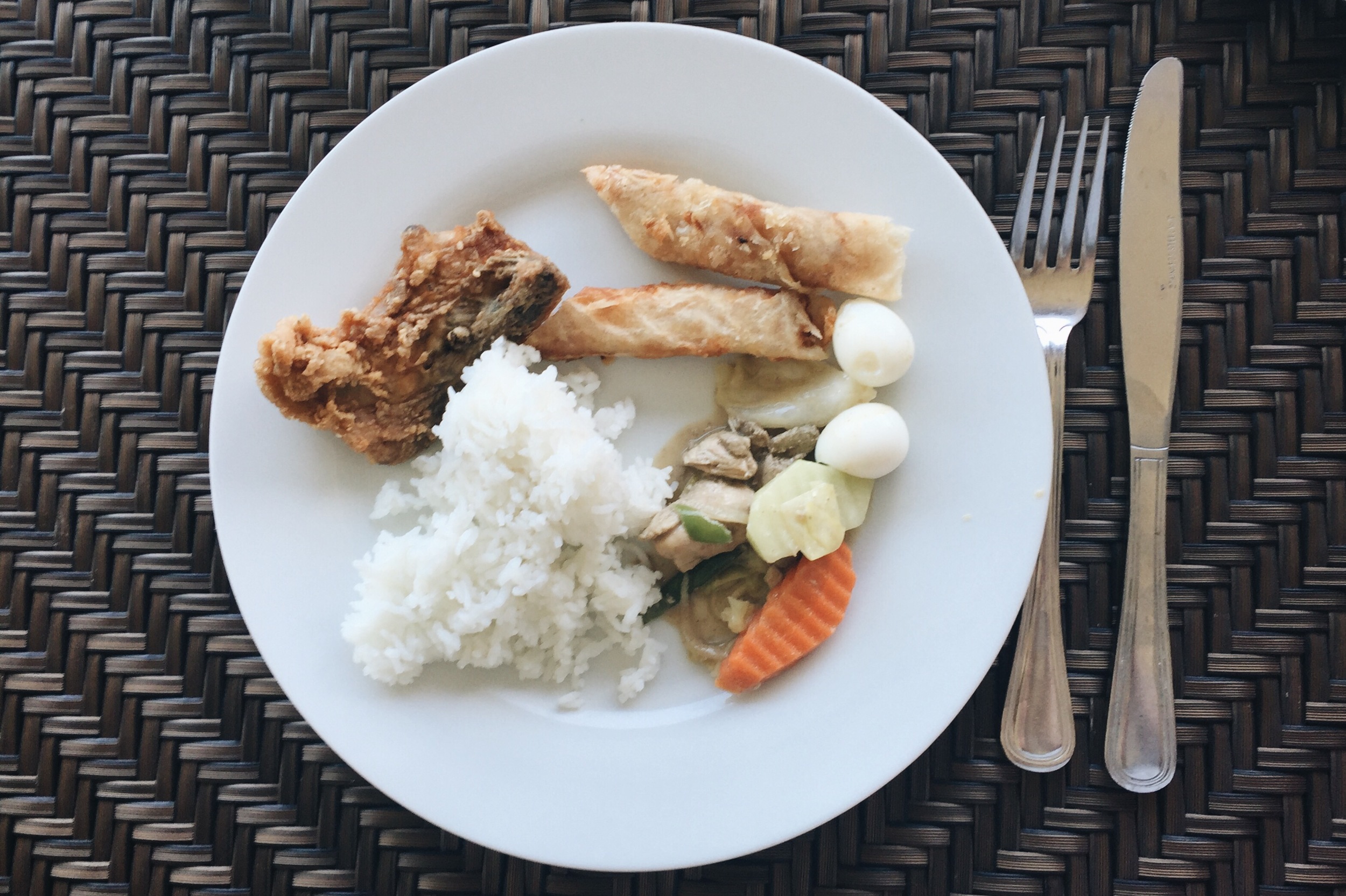 There were all sorts of things to do here:
Feed some birds at the giant aviary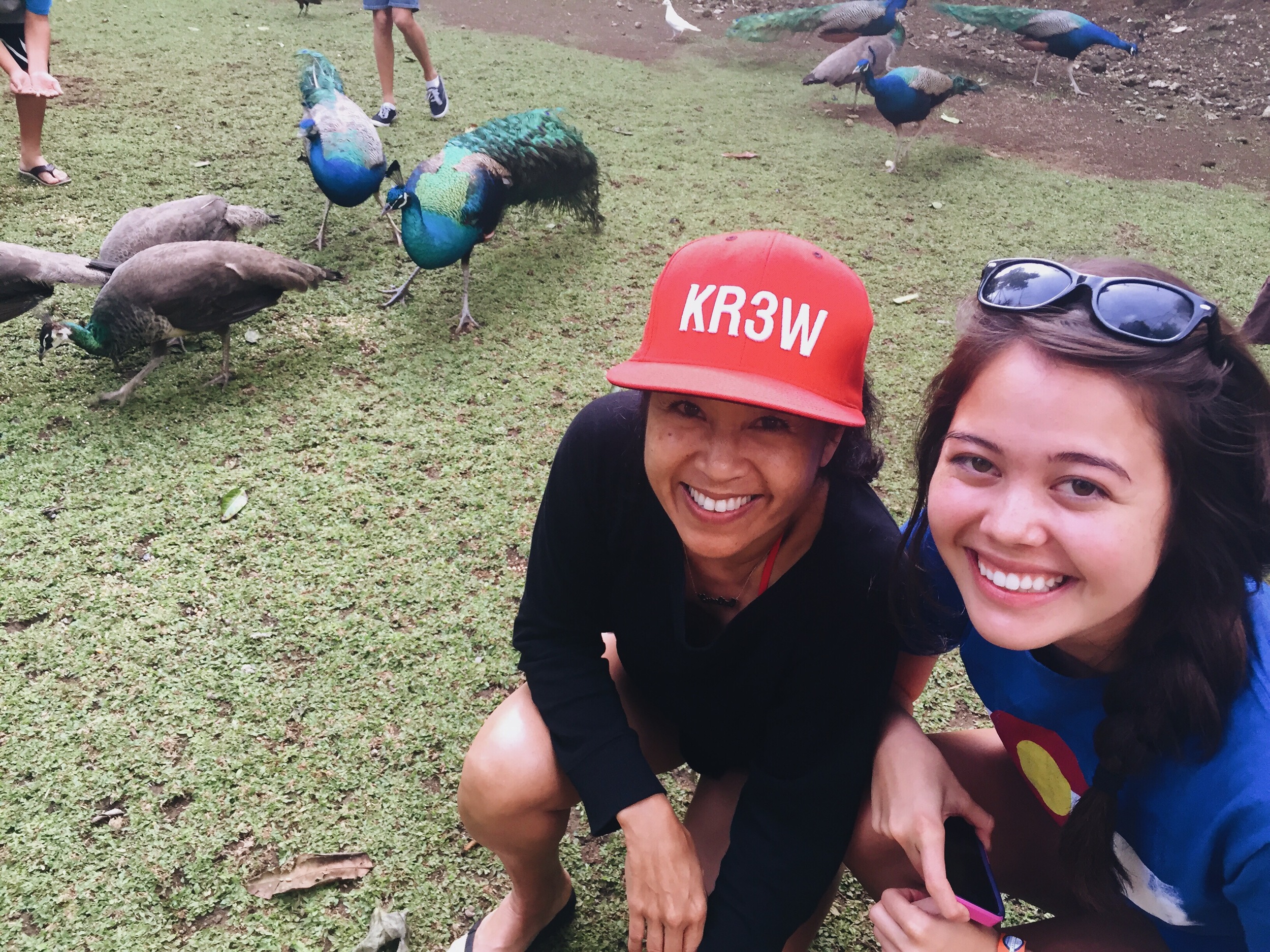 Catch some waves in the wave pool
Even navigate an obstacle course and play some mini golf! Lots of fun being goofy and discovering that I'm not so great at chipping a golf ball...
Day 3:
Our last day in Tagaytay and we got to sleep in a bit! For breakfast this day we went to a place called Bag of Beans. Now this whole time, we had been sort of mocking this place. I mean it is called Bag of Beans, plus, from the outside it looked small.
BOY WERE WE WRONG AND PLEASANTLY SURPRISED. This place is a legit cafe/restaurant, with a cute decor and sweeping views of the volcano. Since our group was large, we basically took over the main area upstairs.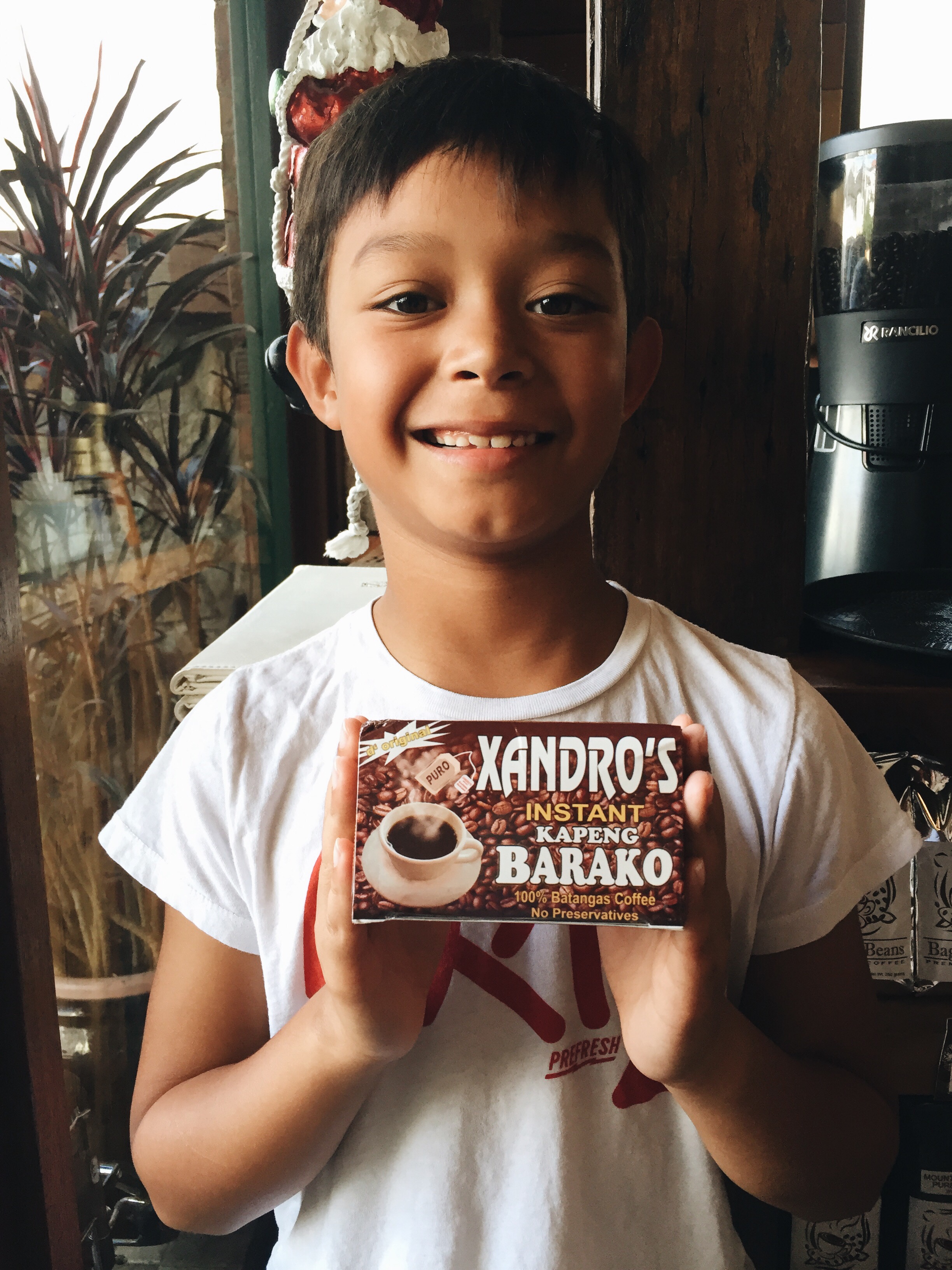 The breakfast trifecta struck again (but it was definitely one of the best variations of the trip).
We stocked up on cookies and sweets and headed back Manila. Tagaytay treated us well!