Gothic Basin
A little throwback this week, all the way to September. After a summer apart from each other, the SQUAD decided to get together for a before school hike.
I made the mistake of waking up the week before our actual hike. Oops. I texted Aaron asking when Polly was going to pick us up and he graciously broke the news to me that we were actually going the following week.
I should have taken this as an omen for what the hike actually had in store. Cut to the morning of the right day, and we were all sardined up in Polly's car. We had planned to leave semi early, but not too early since the first day of fall quarter was the next day. Well life happens and we didn't hit the road until 8 am.
The drive up is always fun and puzzling because we have no idea what to really expect. Somehow this road was one of the most misleading ones we've ever been on, but it turned out to be right. Hopping out of the car, everyone instantly wanted to jump back in. IT WAS COLD. Thank goodness I had been somewhat intelligent and packed layers.
Cold, tired, and depressed about school starting, we thought to ourselves what in the world are we doing. And the journey began.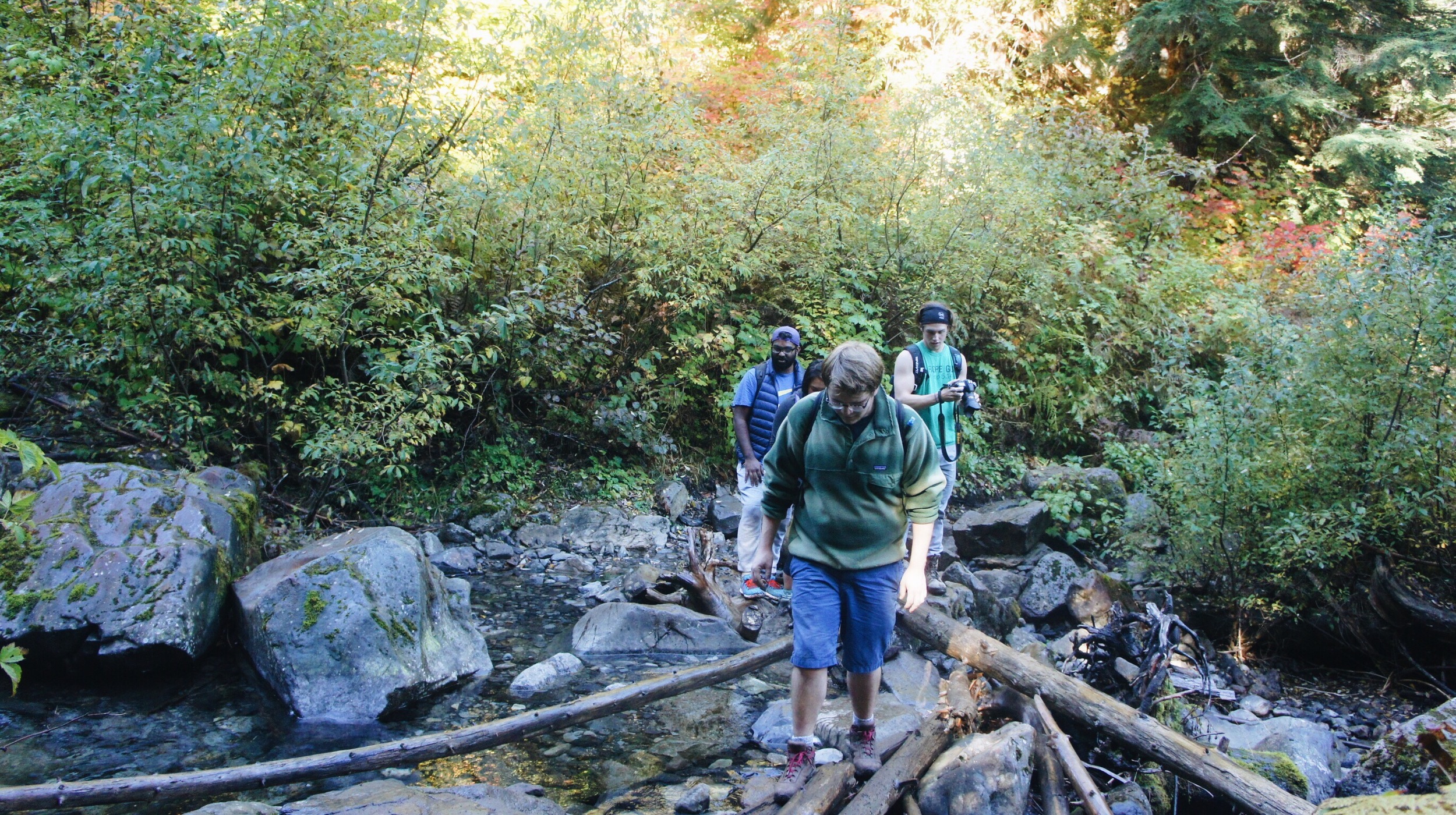 Turns out, the parking lot is one mile away from the actual trailhead. Cool. Not that one mile is necessarily a long distance, we just happened to be dreading the other five miles with 3,000 foot elevation gain and an additional mile (two roundtrip) was simply not in the plan.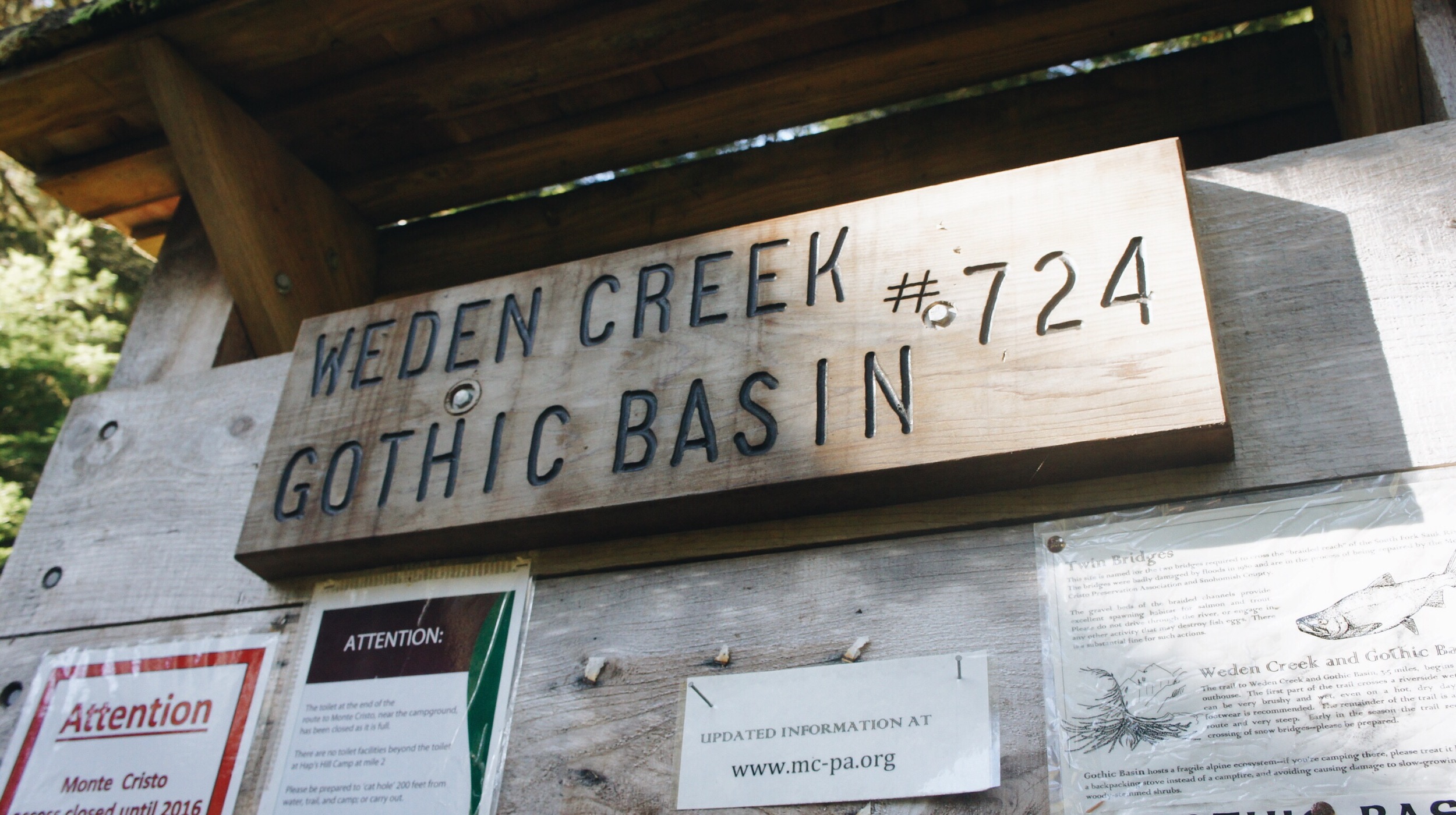 Whatever, we moved on and enjoyed the sunny weather.
Lo and behold that elevation gain starts straight away. I don't think anyone was mentally prepared (and let's face the truth, physically too). We took our time and breaks when necessary.
Somehow our group of eight got separated into two groups of four, but it was probably for the better because catering to eight people's wants/needs for a break would have been difficult.
In my group were Polly, Rachel and Aaron (basically I was bringing up the rear). Aaron had convinced us about a bathroom at the half way point, so we decided to make that our designated break point because 1) it's half way 2) it was a good motivator to keep moving on and 3) we'd take a snack break. I'll be honest, the snack was the biggest motivator.
Turns out there is no bathroom. THANKS AARON. We kept hiking and speculating when we'd find it. By this time we were so hungry we plopped down on some rocks and devoured our snacks.
For the middle part of the hike, it was relatively flat, thank goodness.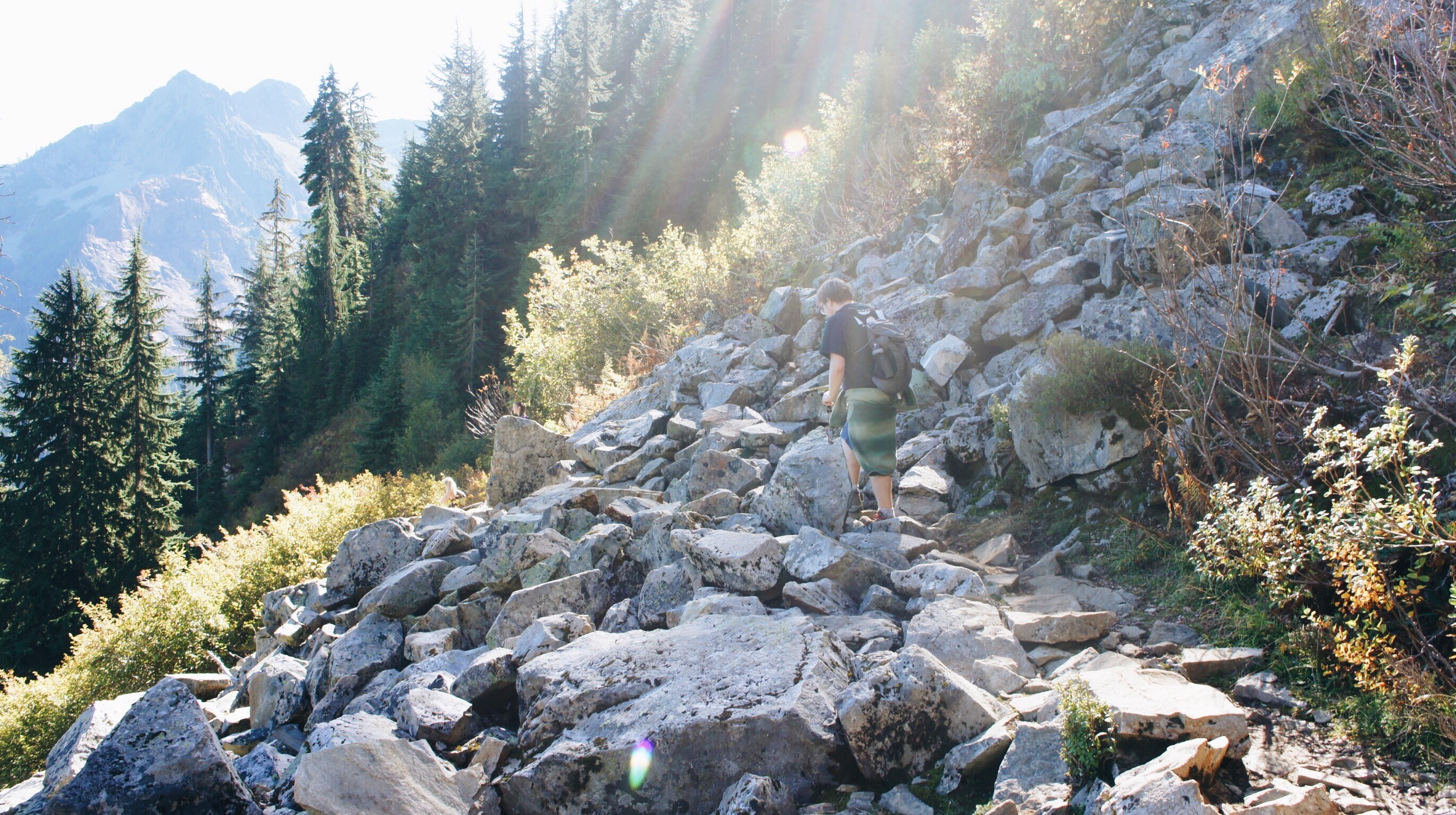 There were also gorgeous views of the mountains...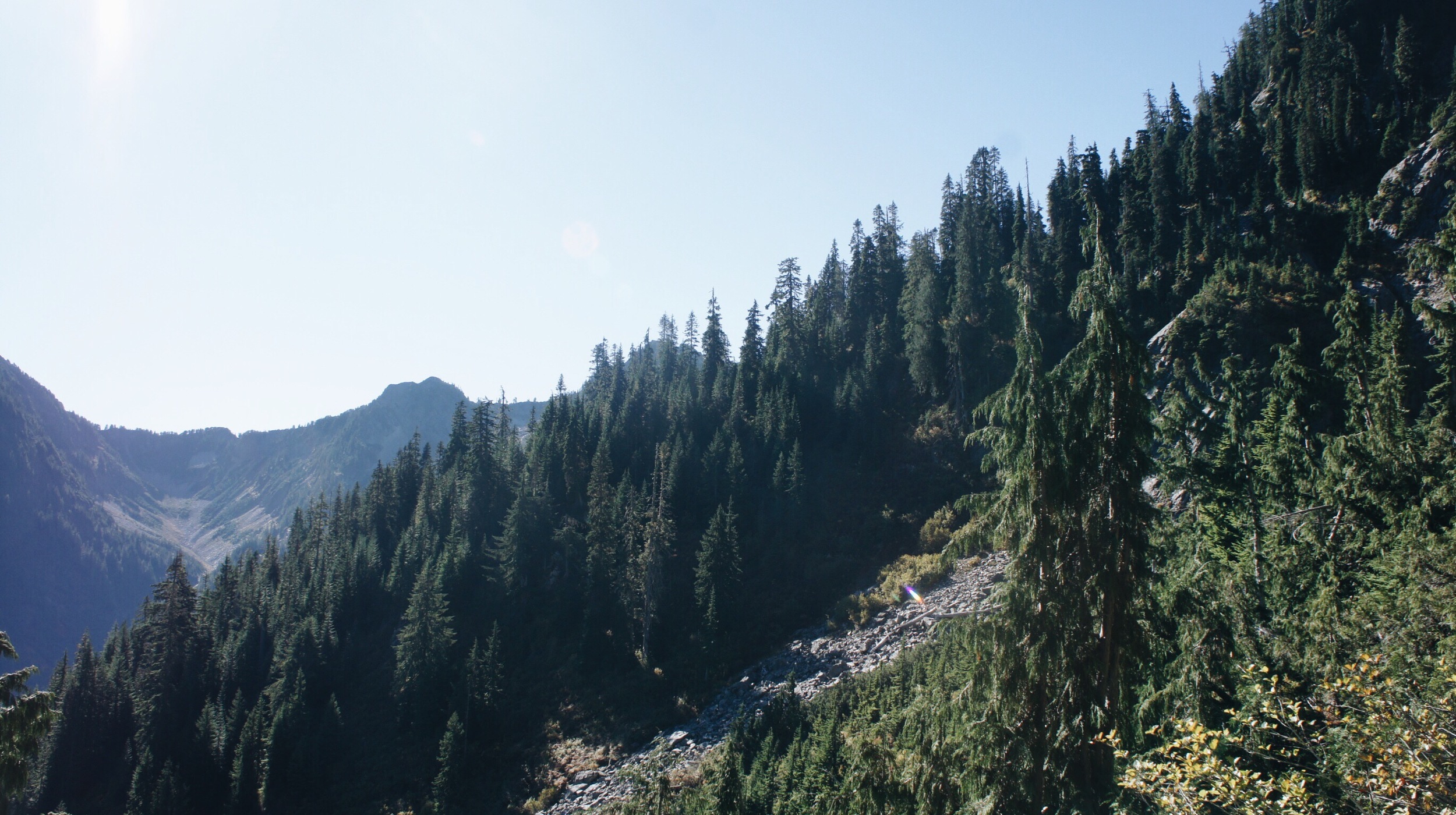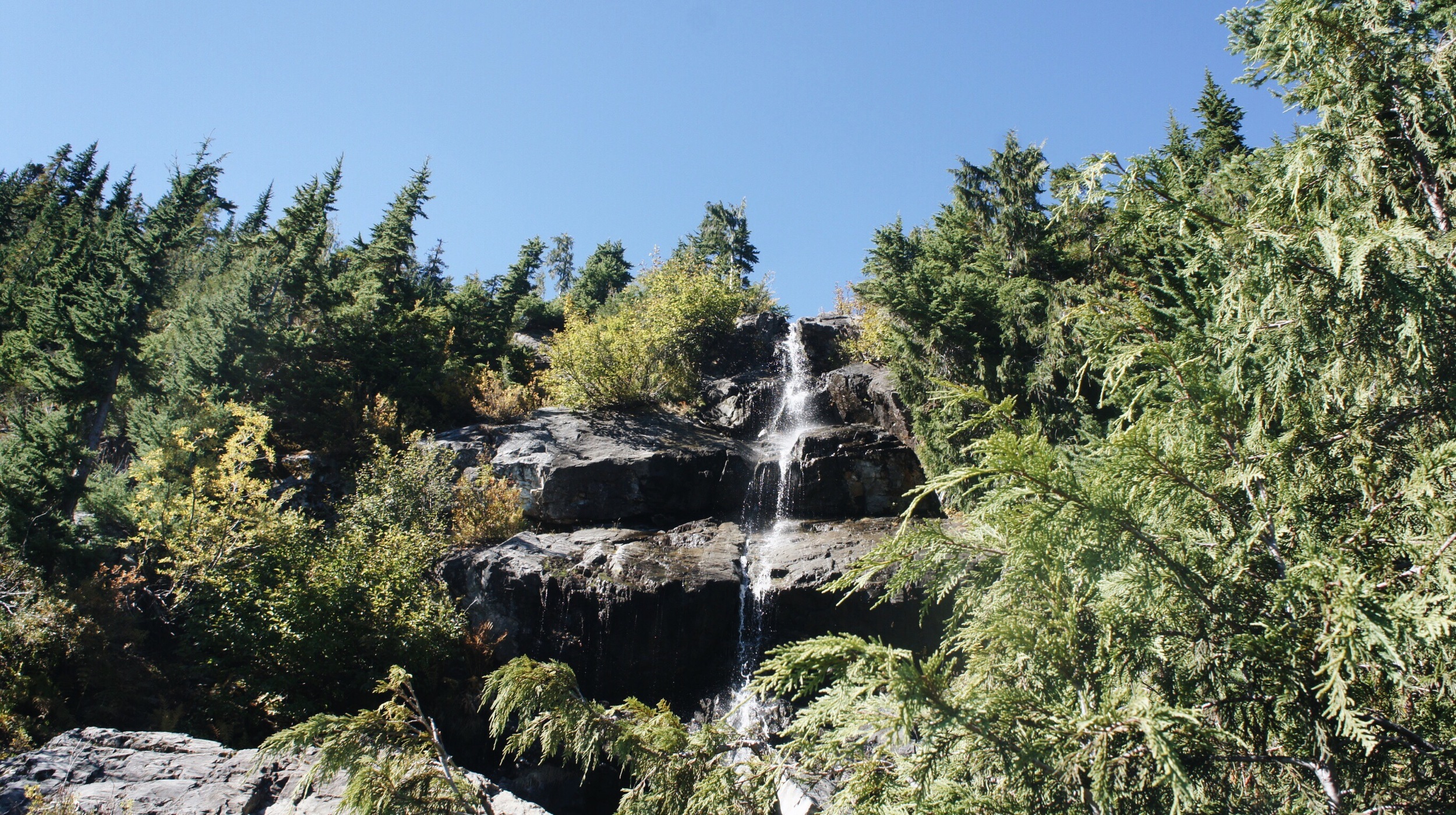 ...and my favorite, the fall foliage!
Then the slope increased, real fast. REAL FAST.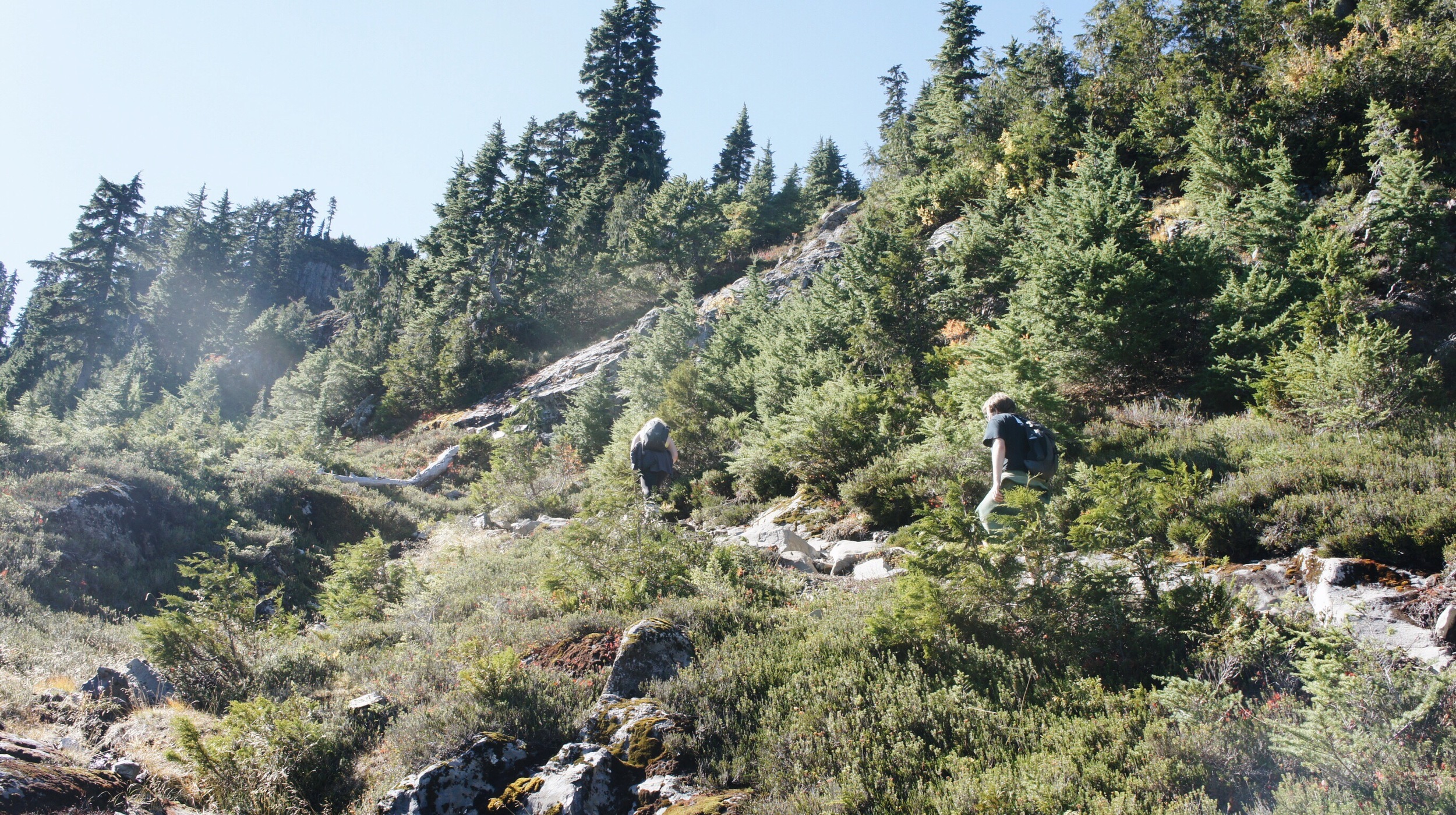 We just wanted to make it to the top.
And finally, after hours of hiking, we made it.
Lunch round two was in full effect along with a long break.
After that much needed relaxation, it was time for some exploration.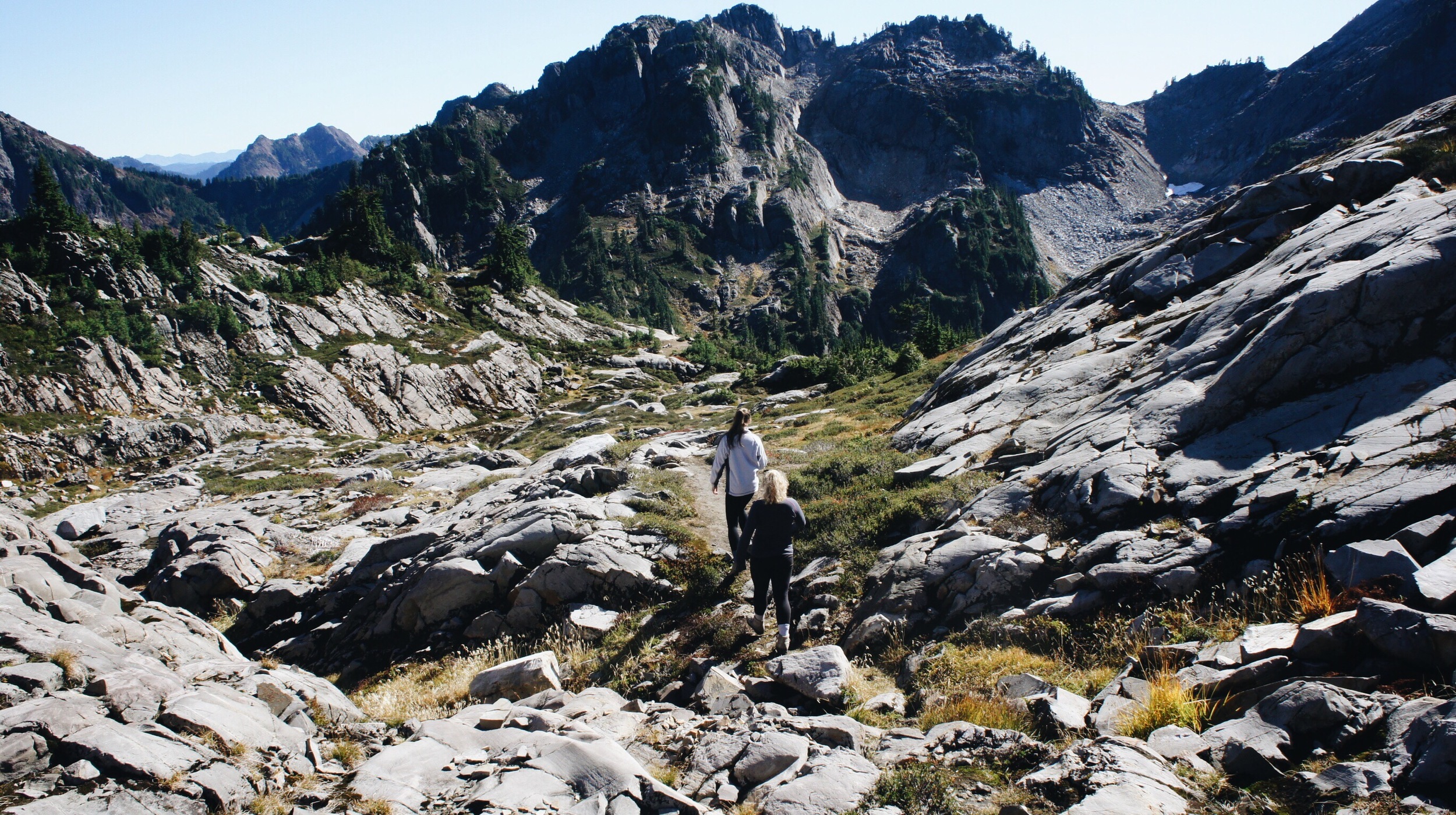 Which simply equated to us traipsing around the rocks and acting like little kids.
This place was just as unreal as the hike up. We discovered this huge lake on the other side of the basin.
Everyone getting some photos.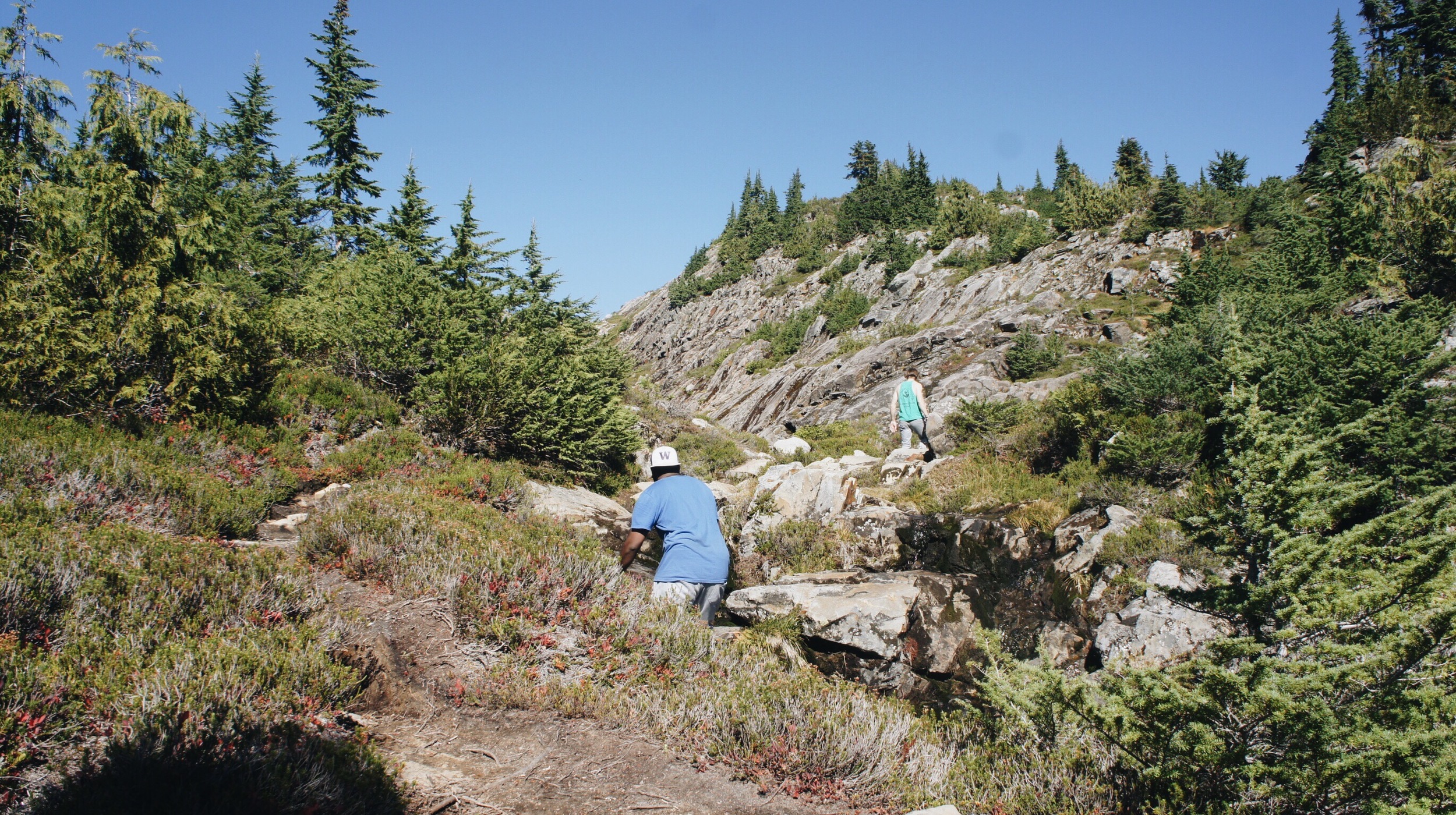 There were tons of interesting places to climb and explore, but we were just exhausted. It was an amazing place, don't know how soon I'll be doing it again.
The whole squad had a good time though!