Portland
A three day weekend rolled around and my friend Soleil and I were itching to get away. Especially since we only had two weeks for winter break.
We're both avid travelers (check out all of Soleil's cool adventures on her blog!) and I had never properly been to Portland, one of her favorite places. It was the perfect storm.
After a week of spontaneous planning, namely researching the top notch restaurants, we hit the road Friday afternoon to beat the traffic. Soleil who also is basically a chef, was kind of enough to make me lunch which I ate while I navigated. The drive was quick and easy, only taking about three hours!
Once we arrived we checked into our quaint Airbnb and wandered the Irvington neighborhood.
On the drive into Portland, we noticed a Nike Factory Store and just had to go in and shop around. I mean there's no sales tax in Oregon so it was completely justified. 5 pm rolled around and we stood in line for Toro Bravo, an excellent little tapas restaurant. Thank goodness Soleil is a huge foodie because we went for some atypical dishes:
Braised Beef Cheeks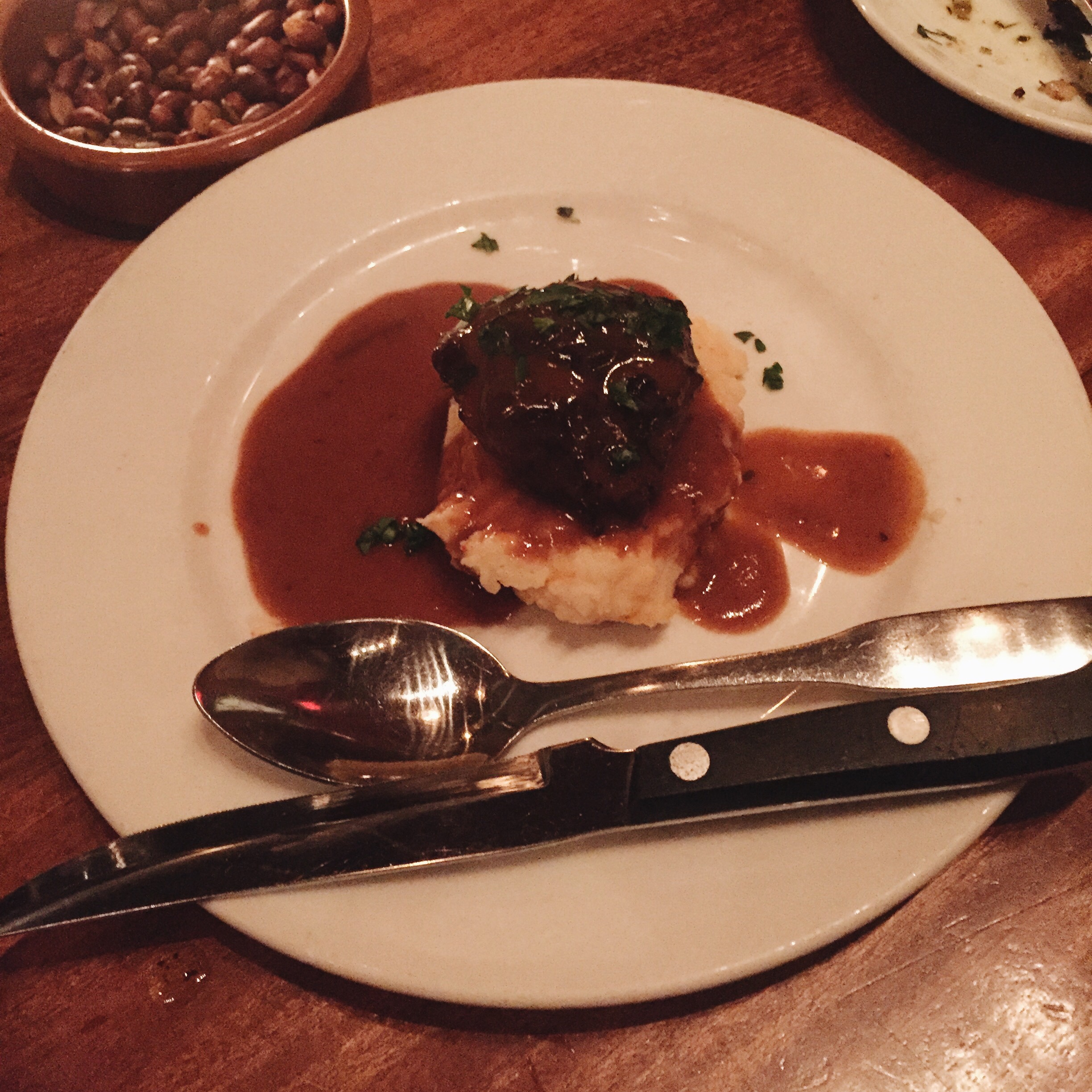 (Blurry) Seared Cauliflower
Everything was delicious!
We didn't really have any plans for the evening, so we took a night drive around the city and called it a (early) night.
I don't know if the first two weeks had taken their toll on us, but we had planned on an early morning but immediately hit the snooze button when the alarm went off. Nonetheless we got ready and hit the downtown area for brunch at Mother's Bistro and Bar.
Being a group of two, we were able to snag a seat pretty quickly. Mother's was an adorable little restaurant with bright yellow walls, sparkling chandeliers, and ornate mirrors.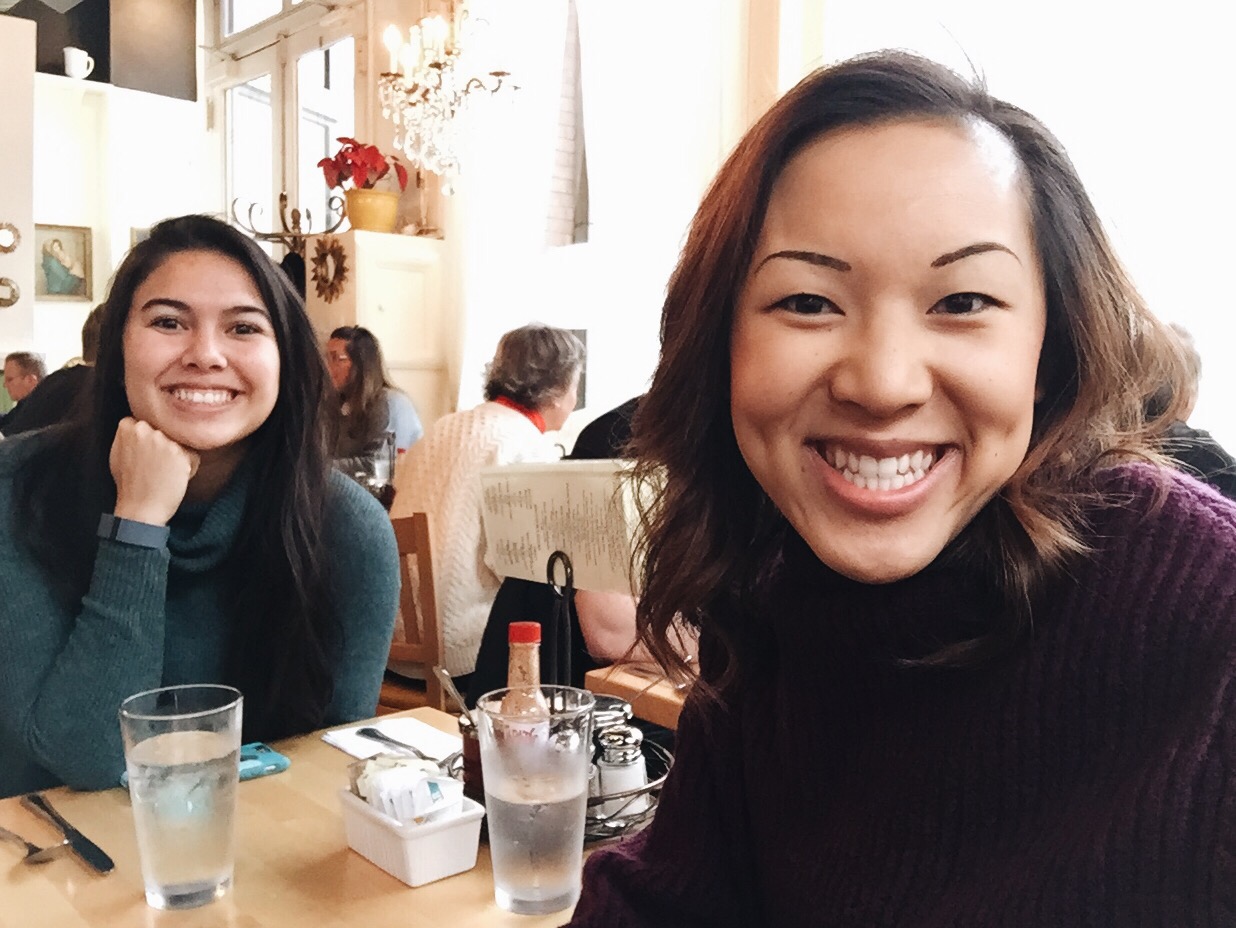 I had a sweet tooth that morning and went for the Belgian Waffle special featuring a ginger-pear compote.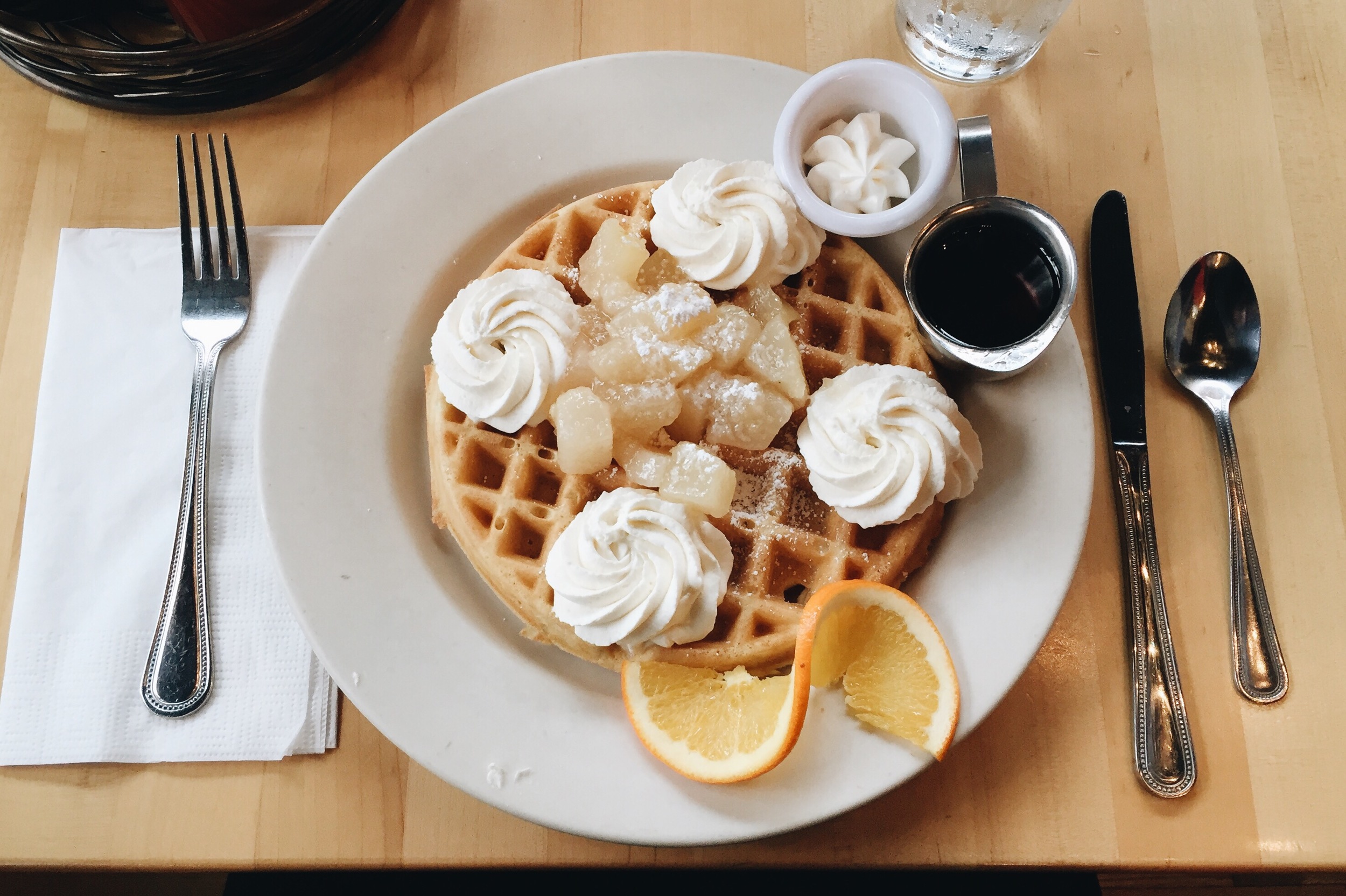 Soleil opted for the cajun scramble special which was equally delicious.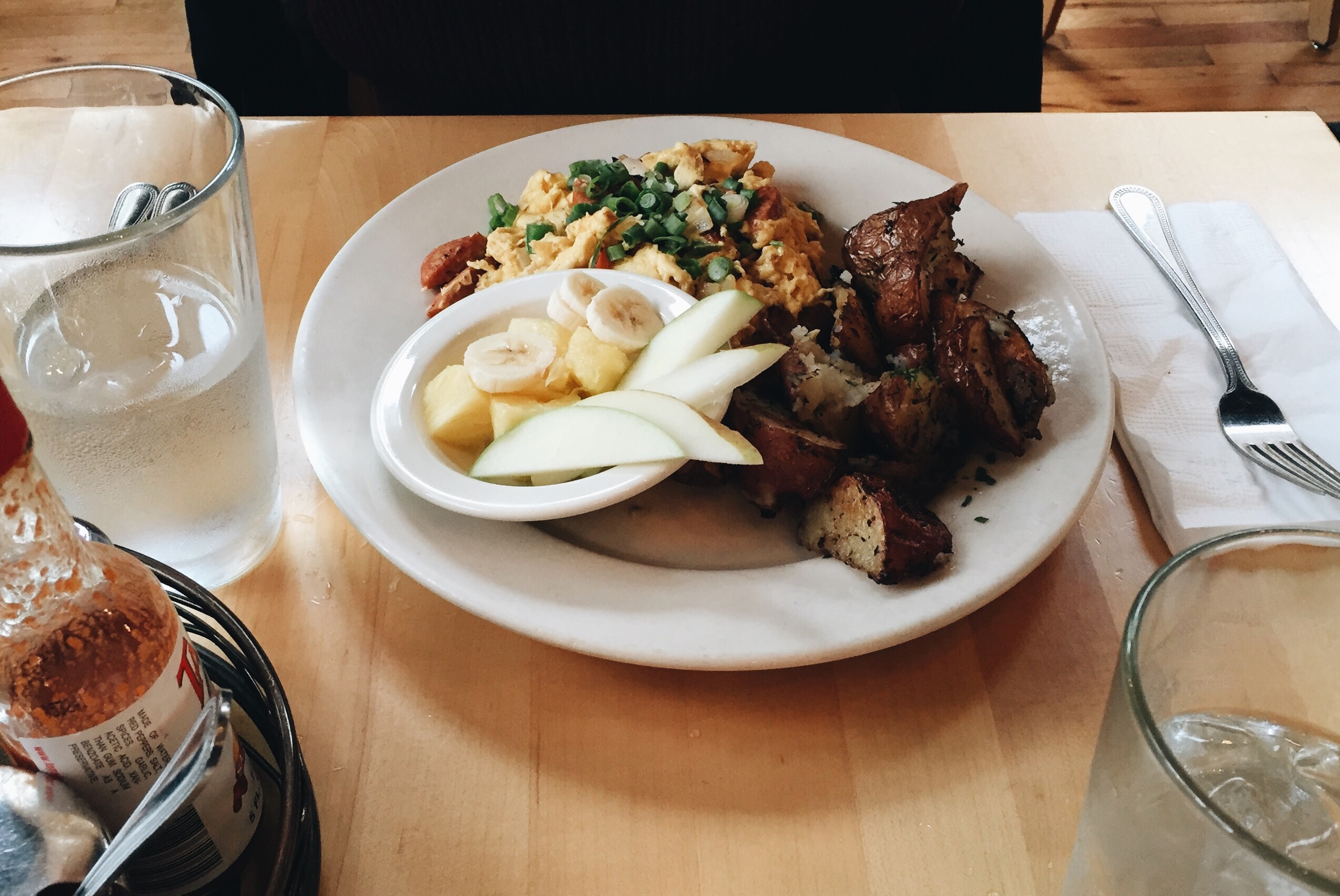 In our tentative, haphazard itinerary we had intended to hit the iconic Sunday Market...apparently the market doesn't run in January. Lesson learned, DO YOUR RESEARCH.
This minor bump provided us with a nice walk along the river and a detour to the famous Voodoo Doughnut with NO LINE. It was really cool to check out the original store and grab a doughnut for a snack.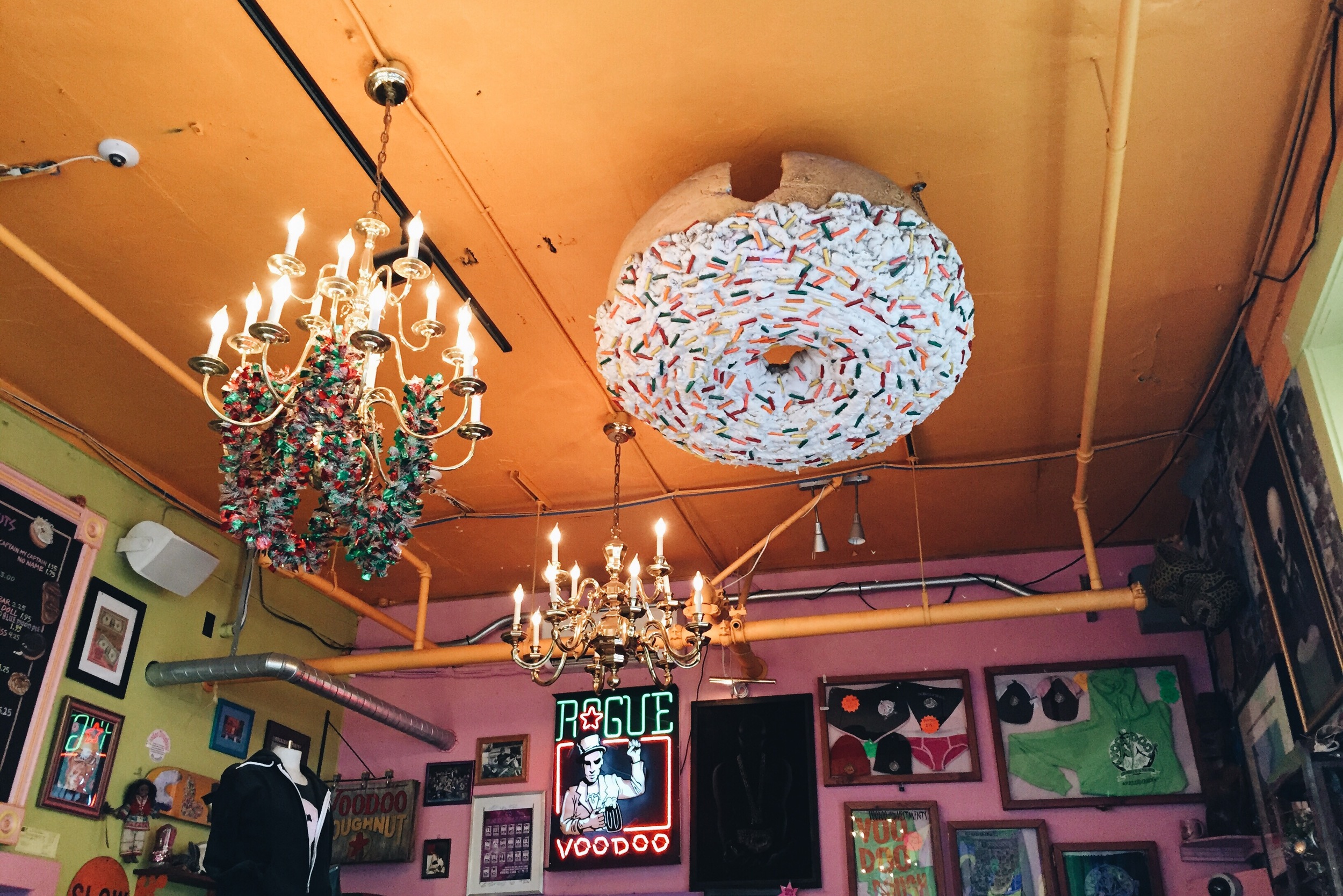 Right across the street happened to be the "Keep Portland Weird" mural. I just had to take a picture before the mean valet man shooed us onto the sidewalk and out of the parking lot.
The rest of the morning was spent shopping around the cute vintage, antique and specialty shops scattered around town.
One of the cutest stationary stores called Oblation Papers and Press was at the top of our list as stationary lovers. Obviously there were paper goods galore but also a fair amount of typewriters!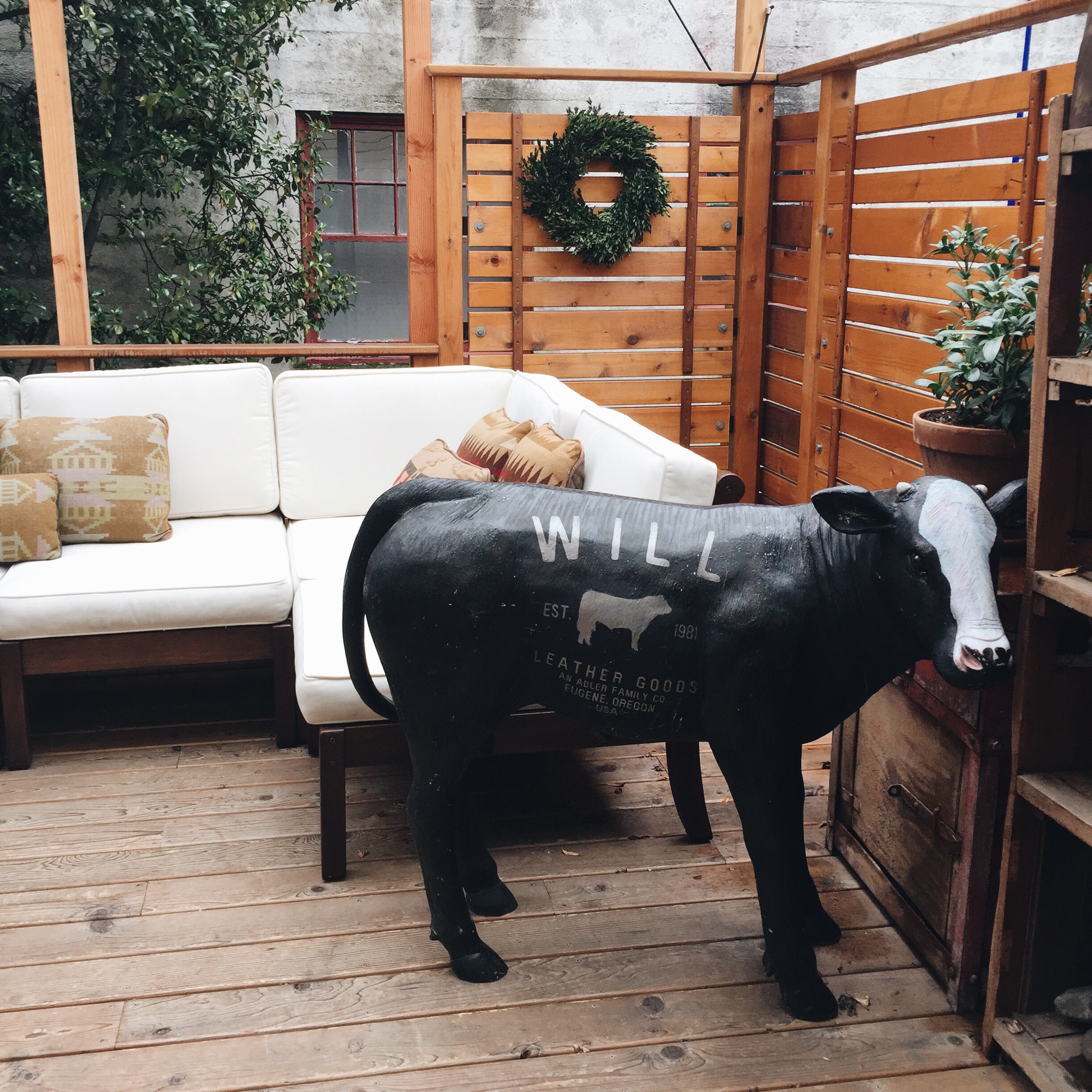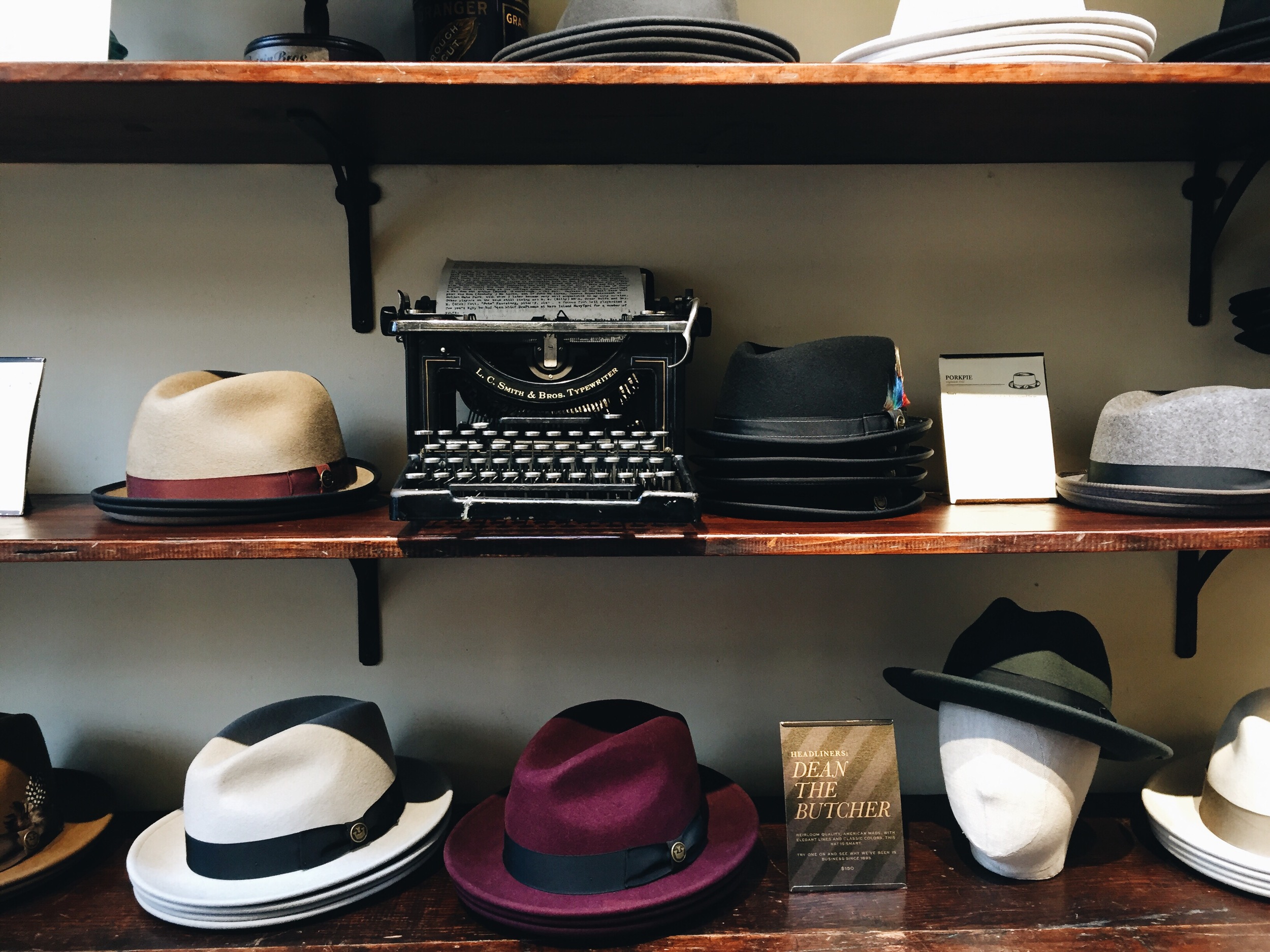 After a brief downpour, oh classic PNW weather, and refuge in a store, we sought out lunch at the food carts. There were so many options it was hard to choose. I think just on one block there were 25 different cuisines. I ended up getting jambalaya from Mumbo Gumbo to warm myself up.
Our afternoon was spent relaxing and exploring the West End of Portland starting off with a little photo of this awesome mural.
Then off to the iconic Powell's, City of Books! We wandered the color named rooms with book floor to ceiling for quite some time before settling in at the cafe to work on some homework.
With our parking expiring, we moved the car a few blocks away to study at Case Study Coffee. After questionable studying, we met up with some of my extended family who live in Portland and they were kind enough to take us out to dinner. It was so great to see them because it had been about two weeks since the Philippines!
Our next day started off rainy and in line for the Screen Door which is a popular breakfast spot. To pass the time waiting for our table, we hung out at a nearby cafe called Heart. Super cute place!
After about an hour (!!!) wait, we were finally seated and devoured our food. I ordered the fried oyster Eggs Benedict which was awesome!
Since we didn't really have a plan for the day, we went back to Powell's to check out the Rare Books Room and mess around with Soleil's new film camera.
Later on in the day, we took a drive up to Pittock Mansion which offers sweeping views of Portland on a clear day. Though these fog pictures turned out quite well.
Dinner was spent at Veritable Quandary and served as our splurge meal. A swanky restaurant with odd service and fellow restaurant goers, but a delicious meal. Soleil chose the duck and I went for the squid ink spaghetti.
Our last day came way to quickly and we had a lazy morning packing and organizing before heading out for brunch. One of the best decisions of the trip was eating at Verde Cocina because we had no idea how badly we were craving Mexican food. For the rest of the day we raved about the meal.
We had to get on the road pretty soon, but not before we grabbed some doughnuts for friends back in Seattle. The reviews all stated that Blue Star Doughnuts were better, so we decided to give them ago.
I have to agree, I liked Blue Star much better for their unique flavor combinations.
On our walk around, we spotted a cute boutique named the House of Lolo. We stopped in to take some pictures for a project of Soleil's. I wanted to buy everything, but I didn't want to blow my rent for next month on clothes.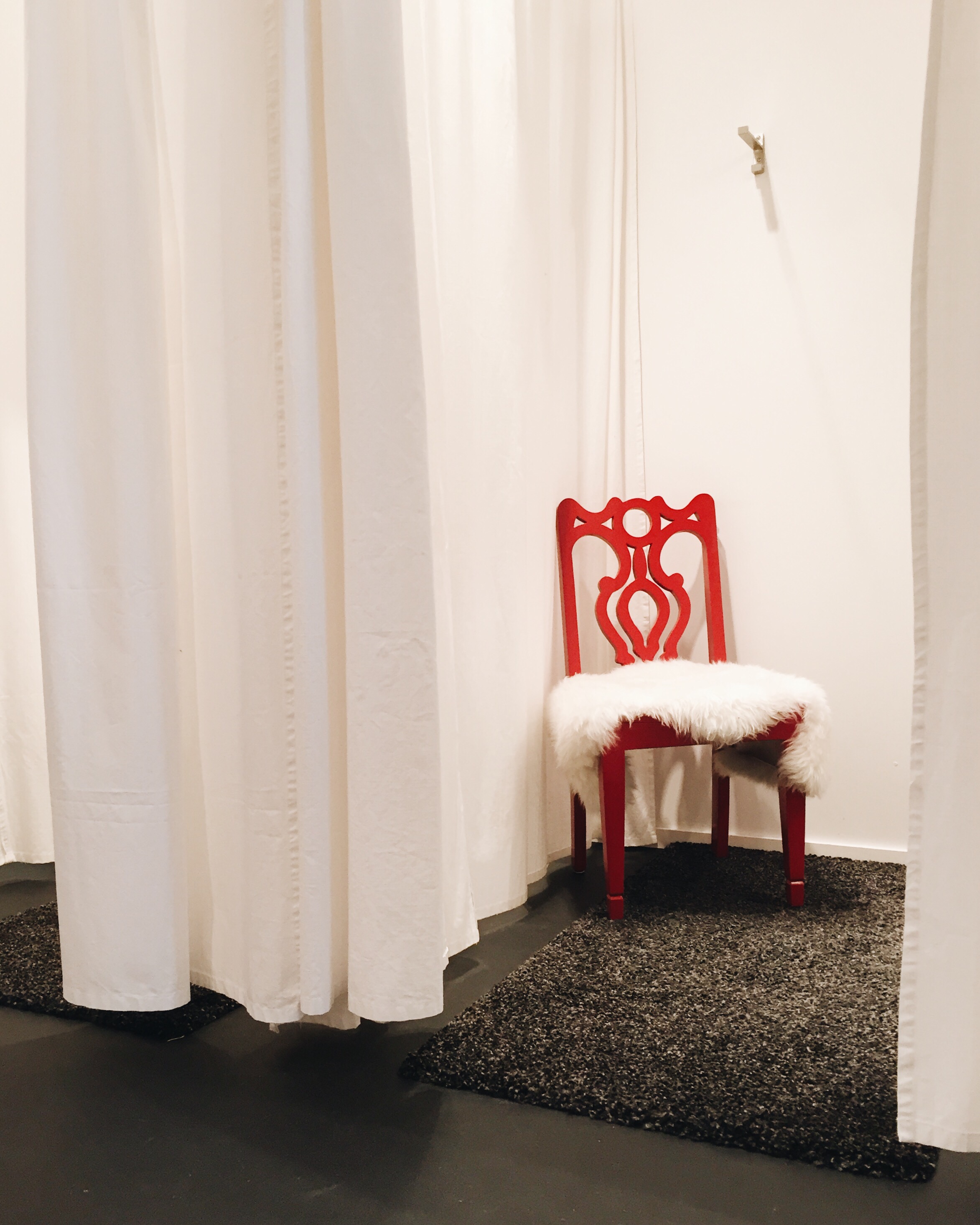 Our last stop was at Salt & Straw, one of my top things to do in Portland. Everyone has told me Salt & Straw is their favorite ice cream shop and I had to figure out why.
EVERYONE WAS RIGHT.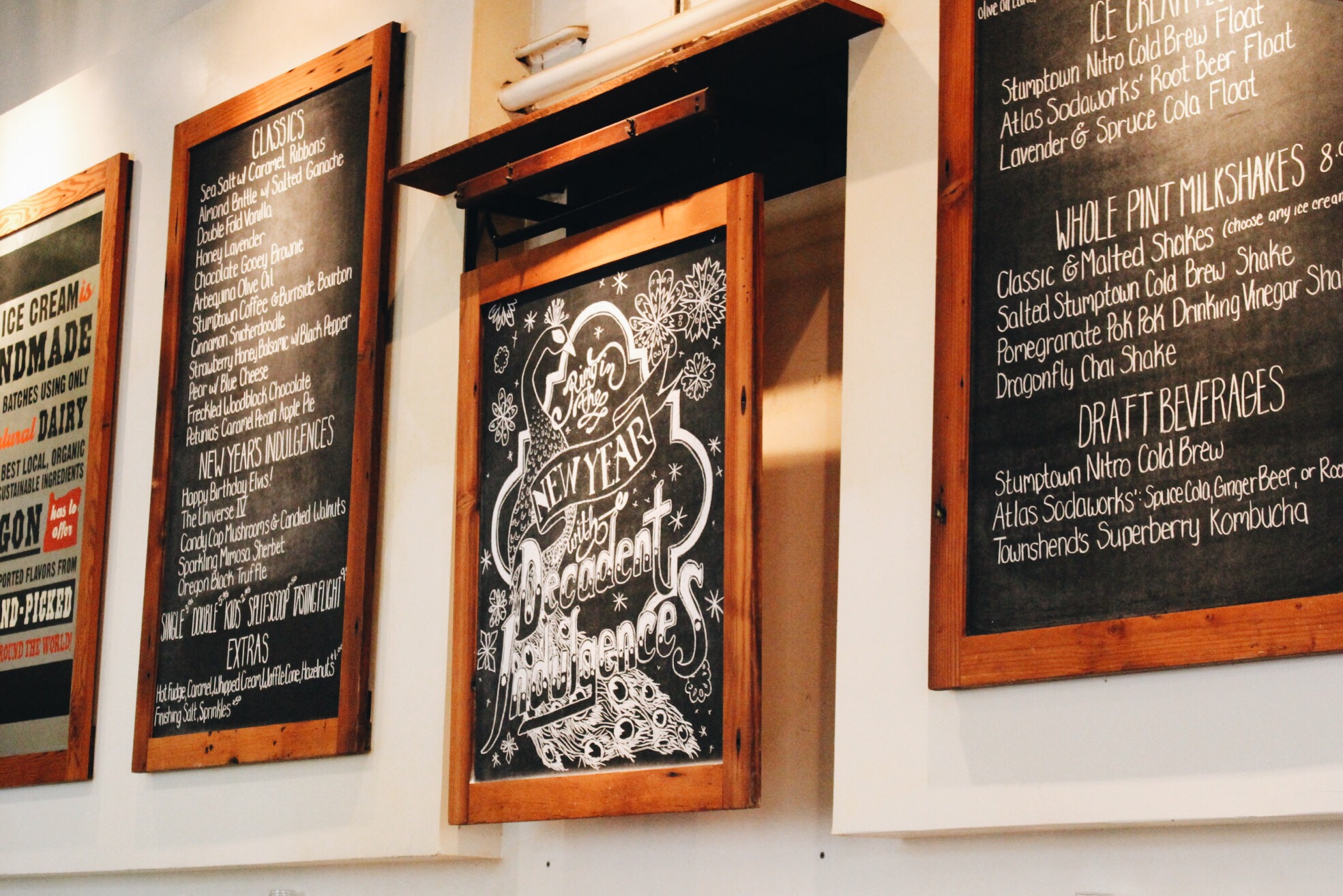 The service was great, the flavors stellar, and they let me try them all; it was everything I wanted and more in an ice cream shop. As you can probably guess I got vanilla (but it was double folded vanilla and probably one of the best vanillas I've ever tasted) and sea salt with caramel ribbons. SO SO SO GOOD!!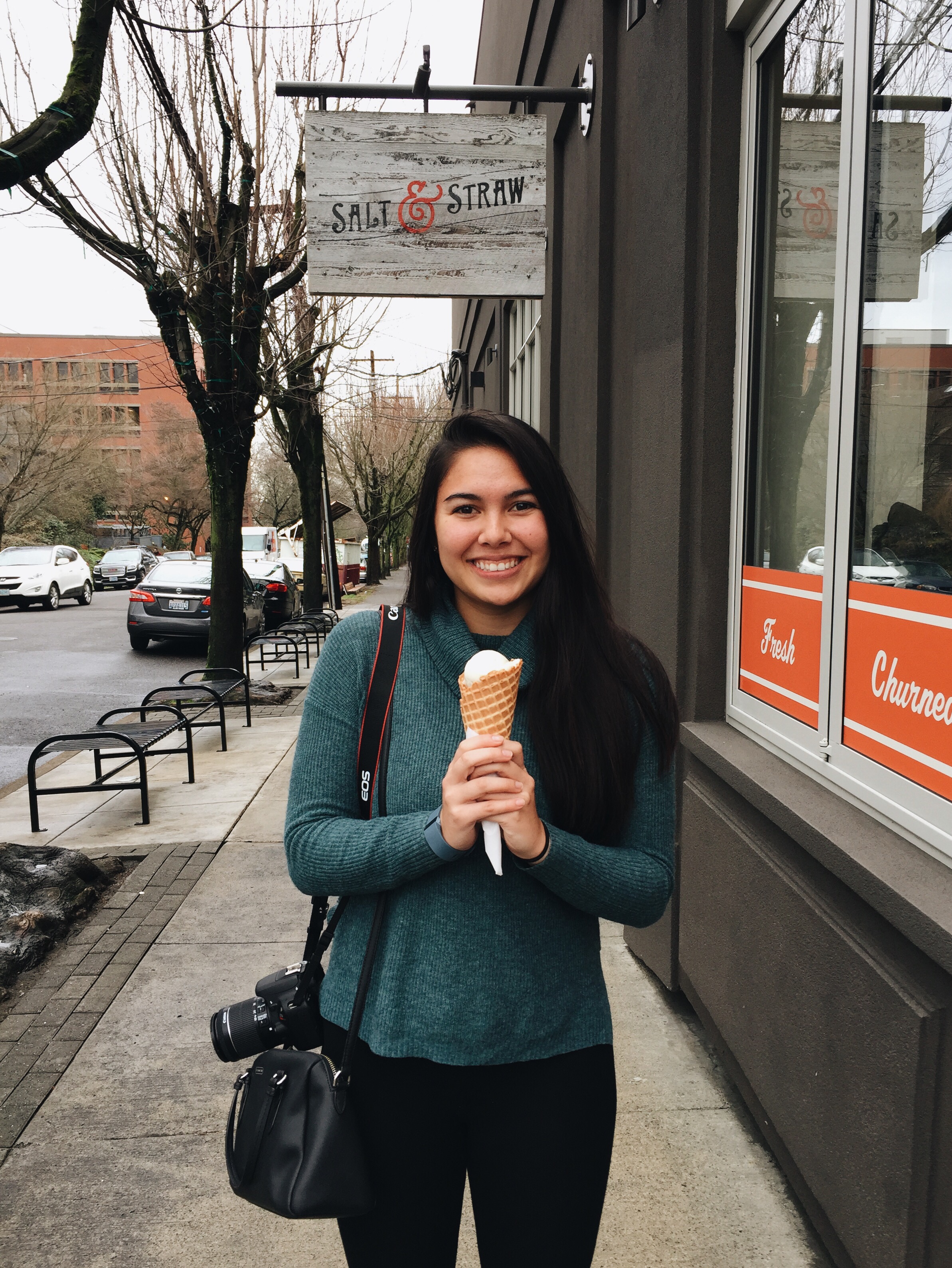 And just like that we were on our way back to Seattle, singing and laughing the whole way there. I'm very grateful for living in a place that makes travel easy/accessible and friends like Soleil who are so adventurous!